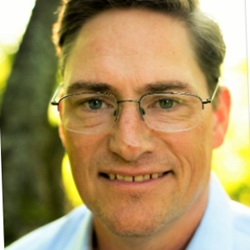 A Leader in Beverage Industry Strategic Consulting
Nashville, Tennessee (PRWEB) August 02, 2017
Nashville Tennessee based Brindiamo Group, a leader in strategy, advisory services and liquid sourcing to the alcohol and distilled spirits industry, has added Jason McMurray as a Partner in the group. McMurray has over 24 years' experience in the alcohol distribution, manufacturing and brand development industry. McMurray was most recently a Managing Director at R.S. Lipman in Tennessee.
"Brindiamo's excited to have someone with Jason's depth of experience and market creditability joining the team," says Jeff Hopmayer, Managing Director of Brindiamo Group. McMurray joins Brindiamo at a critical time as the company's platform of providing strategic counsel continues to grow at a rapid pace.
McMurray developed, launched and managed successful brands in the wine, beer, spirits and non-alcohol categories. Working with manufacturers already in existence and developing new production facilities, McMurray forged partnerships and managed operations to create brands that are sold throughout the United States and in key export markets. According to McMurray, "Our goal is to continue to build a world class, entrepreneurial growth company and culture that is the market leading partner of choice for our clients and partners in the exciting and rapidly changing U.S. alcohol and distilled spirits industry."
Founded in 2014 Brindiamo Group helps companies in the wine and spirits industry grow, capitalize and monetize their business by providing sound strategic counsel. We've owned and operated businesses in the sector, so we understand entrepreneurial spirit. We complete transactions on a global basis with a focus on privately held early to mid-stage companies. Our services include: Strategy & Advisory Services, Mergers and Acquisitions, Financial Solutions and Liquid Sourcing. For additional information please visit http://www.brindiamogroup.com.