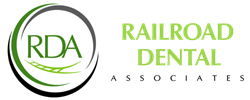 We believe the iTero Scanner will significantly improve our patient's comfort and experience.
Manassas, VA (PRWEB) August 02, 2017
Railroad Dental Associates announced this week that they will now be using the new iTero Element Intraoral Scanner in their office. The iTero Scanner provides accurate views and 3D models of the teeth and gums. The scanner can also be used to show patients the possible outcome of Invisalign treatment.
The iTero Scanner takes an accurate and detailed impression of the teeth and gums. This process is quick, easy and painless. Once completed, the system creates a 3D model of the patient's mouth. This model can be used to create an orthodontic treatment plan. The scanner includes an Outcome Simulator, making it possible to show patients their projected results of Invisalign treatment. This allows the patient to make an informed decision about their care.
Straightening the teeth often requires multiple putty-based impressions of the mouth to be made. Many people find these impressions uncomfortable and messy. The iTero Scanner completely eliminates the mess and hassle of these impressions. The scanner quickly and accurately captures a detailed view of the entire mouth.
"We are pleased to offer full digital scanning with the iTero Scanner." said Dr. Davenport of Railroad Dental Associates. "We believe the iTero Scanner will significantly improve our patient's comfort and experience."
Invisalign aligners are an effective way to straighten the teeth. The aligners are invisible and removable. Most patients report that Invisalign aligners are more comfortable than traditional metal braces. Although length of treatment varies, most patients achieve the results they desire in as little as one year. The iTero Scanner allows patients that are considering Invisalign to see their potential results before beginning treatment.
About Railroad Dental Associates
Railroad Dental Associates offers a wide variety of cosmetic, restorative and preventative dental services. The practice strives to provide stress-free dental care using the most advanced technology and techniques. Their team of professionals receives extensive ongoing training to ensure they are well-prepared to handle a variety of dental issues and situations.
For more information about Railroad Dental Associates, please visit their website at http://railroaddentalassociates.com.