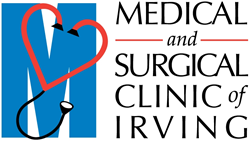 We are excited to offer the residents of Irving and the surrounding area an excellent choice for their OB/GYN needs. - Roy Rochon, President of the Medical and Surgical Clinic of Irving
Irving, Texas (PRWEB) August 01, 2017
The Medical and Surgical Clinic of Irving has served the Irving, TX area for decades now, and the team of medical professionals constantly strives to deliver a wide range of services to meet the needs of the community. As part of this commitment to the community's health, the Irving clinic is pleased to announce the addition of Dr. Frans Beltran to the team of medical providers. Dr. Beltran will serve as the clinic's obstetrician and gynecologist (OB/GYN).
Dr. Beltran is currently scheduling patients and will begin seeing patients on September 5, 2017. To schedule an appointment with Irving's newest OB/GYN, patients can call her directly at (972) 253-2530. Her office is located at 2021 N. MacArthur Blvd. Suite 300, Irving, TX 75061.
Dr. Beltran received her undergraduate degree from Columbia University and then received her doctor of medicine from Drexel University in Philadelphia, Pennsylvania. She received her OB/GYN training from Pennsylvania State University at the Hershey Medical Center. While attending university, she was named on the Dean's Honor List for all four years and was a Howard Hughes Fellow. She also received a special grant for her research while she trained to be an obstetrician and gynecologist.
While Irving might be quite a distance from Hershey, Pennsylvania, Dr. Beltran is excited to be a part of the North Texas community. As MSCI's OB/GYN, Dr. Beltran will help women of all ages enjoy better health. To help better connect with patients, Dr. Beltran is fluent in Spanish.
"We are excited to offer the residents of Irving and the surrounding area an excellent choice for their OB/GYN needs," said Roy Rochon, president of the Medical and Surgical Clinic of Irving.
# # #
About Medical & Surgical Clinic of Irving
Medical & Surgical Clinic of Irving is one of the largest physician-owned multi-specialty group practices in the metroplex, serving patients from Irving and surrounding communities since 1953. With its focus on high quality, disease prevention, technology advancements and the continuum of medical care, Medical & Surgical Clinic of Irving is well positioned to meet the challenges of healthcare in the decades to come. To learn more, call 972-253-4245 or visit MSCITX.com.