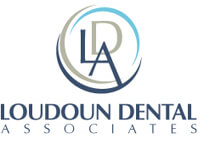 Our team is excited to offer this free consultation to patients considering dental implants.
Dulles, VA (PRWEB) August 03, 2017
Loudoun Dental Associates announced this week that they will be offering complimentary dental implant consultations to patients considering the procedure. Dental implants are a safe and effective option for individuals with one or more missing teeth.
Missing teeth can cause a variety of problems for adults. When one or more teeth are missing, remaining teeth can shift out of place. This can make eating and speaking difficult. Individuals with missing teeth often experience low self-esteem and a lack of self-confidence.
During the consultation, patients will be evaluated to see whether or not they are a good candidate for dental implants. The consultation is provided at no cost to patients. An appointment is required.
"Our team is excited to offer this free consultation to patients considering dental implants." said Dr. Batistas & Dr. Davenport of Loudoun Dental Associates. "We hope that this will allow more people to realize the benefits of this procedure."
The dental implant process begins with a thorough evaluation of the patient's medical and dental history and an examination of the mouth. During evaluation, the dentist will discuss the procedure so that patients can make an informed decision about their dental care.
About Loudoun Dental Associates
Loudoun Dental Associates offers cosmetic, restorative and preventative dentistry to residents in and around Loudoun County. The practice is committed to providing individualized care in a friendly and relaxed environment. Loudoun Dental Associates utilizes the best technology available today. Their dedicated team is always on the cutting edge of technology. Dr. Batistas and Dr. Davenport were both voted best by Northern Virginia Magazine and Washingtonian Magazine.
For more information about Loudoun Dental Associates, please visit their website at http://loudoundentalassociates.com.