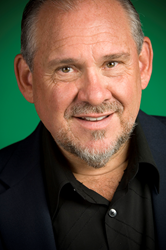 We're thrilled to welcome Dr. Brilliant to the ASDS Annual Meeting to inspire and promote innovation within our specialty.
Rolling Meadows, IL (PRWEB) August 07, 2017
The American Society for Dermatologic Surgery (ASDS), the largest specialty organization representing dermatologic surgeons, announced today that the opening keynote address of its 2017 Annual Meeting on Oct. 5-8 in Chicago will be presented by Larry Brilliant, MD, MPH.
Dr. Brilliant serves as the Chair of the Skoll Global Threats Fund and is former Vice President of Google and Executive Director of Google.org. He is board-certified in preventive medicine and public health, and his recent awards include the "TED Prize," TIME Magazine's "100 Most Influential People," "International Public Health Hero" and two honorary doctorates.
In his new memoir "Sometimes Brilliant: The Impossible Adventure of a Spiritual Seeker and Visionary Physician Who Helped Conquer the Worst Disease in History," Dr. Brilliant reflects on his extraordinary experiences as a doctor, innovator, philanthropist and cultural revolutionary. As he revisits his encounters with prominent leaders and icons including Martin Luther King, Jr., Steve Jobs and the Dali Lama, he offers transformative messages of wisdom and compassion that encourage readers to aspire for a better, more brilliant existence.
"We're thrilled to welcome Dr. Brilliant to the ASDS Annual Meeting to inspire and promote innovation within our specialty," said ASDS President Thomas Rohrer, MD. "Meeting attendance continues to climb, and the renowned faculty, engaging sessions and hands-on workshops consistently make this event a highlight for our members and industry professionals."
Attendees are invited to join Dr. Brilliant after his keynote lecture for a book signing in the Exhibit Hall's Resource Center at noon on Oct. 5. The first 100 participants will receive a free copy of "Sometimes Brilliant."
The ASDS Annual Meeting is a premier educational conference that attracts top dermatologic surgeons internationally and will feature four concurrent tracks: General Dermatology; Reconstruction, Skin Cancer and Mohs; Cosmetic; and Practice Management. More than 90 sessions allow both early career and tenured dermatologists the opportunity to create a customized agenda specific to their interests.
Early registration closes Friday, Sept. 12 and is open to member and non-member board-certified dermatologists who are actively practicing in or employed full-time by a medical practice that is focused on dermatologic surgery. A dermatologist's staff members may also attend with their employer.
To view the program details and register, visit asds.net/AnnualMeeting.
Follow Dr. Brilliant on Facebook and Twitter @LarryBrilliant.
# # #
About American Society for Dermatologic Surgery
American Society for Dermatologic Surgery (ASDS) is the largest specialty organization exclusively representing dermatologic surgeons who have unique training and experience to treat the health, function and beauty of your skin. ASDS members are pioneers in the field. Many are involved in the clinical studies that bring popular treatments to revitalize skin and fill and diminish wrinkles to the forefront. Their work has helped create and enhance many of the devices that remove blemishes, hair and fat, and tighten skin. Dermatologic surgeons also are experts in skin cancer prevention, detection and treatment. As the incidence of skin cancer rises, dermatologic surgeons are committed to taking steps to minimize the life-threatening effects of this disease. For more information, visit asds.net.
Follow us on Twitter: twitter.com/ASDSNews
Become a Facebook fan: facebook.com/TheASDS
Locate a dermatologic surgeon in your area: asds.net/findadermatologist.aspx