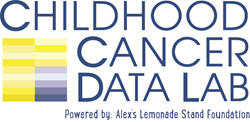 "The CCDL is a unique effort to build the capacity for data-intensive research, not across an institution but across a field."
PHILADELPHIA, PA (PRWEB) August 01, 2017
On the anniversary of the passing of Alex's Lemonade Stand Foundation (ALSF) creator Alexandra "Alex" Scott (1996-2004), ALSF is proud to announce the opening of the first-of-its-kind Childhood Cancer Data Lab (CCDL) with the mission of accelerating cures. ALSF, a leading national childhood cancer charity, first announced the CCDL at the National Cancer Moonshot Summit in Washington, D.C., hosted by former Vice President Joe Biden and Dr. Jill Biden in June 2016. The CCDL will integrate data to promote childhood cancer research and continue toward Alex's vision of finding cures for all kids with cancer.
ALSF has a legacy of filling critical research and family services gaps in the childhood cancer community. The CCDL was created because of the need for a central location to collect, analyze and share childhood cancer data from research conducted around the world. The CCDL is a digital initiative for both collecting and disseminating data to researchers and the public to accelerate research toward cures.
Directing the CCDL Lab is Casey Greene, PhD, Assistant Professor of Pharmacology at the University of Pennsylvania. Greene will lead a team of software developers and data scientists who will focus on developing software that is not only useful, but usable by childhood cancer researchers. The CCDL will harmonize more than one million public genome-wide assays (about $1 billion of data in the hands of every researcher) and share the set. Greene and his team will apply machine learning methods to the data to identify biological commonalities among the samples. Users will be able to access CCDL-built software to explore results and compare their data against other users' data.
"The CCDL is a unique effort to build the capacity for data-intensive research, not across an institution but across a field. I am excited that we have the opportunity to harness data that were generated, shared and then often forgotten for the fight against childhood cancer," says Greene. "If we succeed, childhood cancer researchers will be able to rapidly connect their own findings to everyone else's, not only via the results that they write about in their papers but by the patterns that exist in their data. We hope that this will improve the pace and efficiency of discovery in the field leading to treatments being identified much earlier than they otherwise would be."
"We are excited to cultivate the power of big data with the opening of the Childhood Cancer Data Lab," says Jay Scott, Co-Executive Director and Alex's dad. "Before the opening of the CCDL, the childhood cancer research community did not have a non-affiliated center to objectively analyze existing science and look for patterns to share with scientists. It is a true privilege to be able to offer this resource to the community and ultimately advance the pace of finding cures."
"The timing of the Childhood Cancer Data Lab is impeccable, as we are now at a crossroads where the generation of massive datasets is common, but their impact on children with cancer not fully realized due to the fragmentation of our research efforts," says John Maris, MD of The Children's Hospital of Philadelphia, an ALSF-funded researcher and member of the Scientific Advisory Board. "The ALSF CCDL will form a central hub for collaboration on big data, with a laser-like focus on delivering novel therapies to childhood cancer patients."
For more information visit CCDataLab.org or follow on Twitter @CancerDataLab.
About Childhood Cancer
Childhood cancer is a general term used to describe cancer in children occurring regularly, randomly and sparing no ethnic group, socioeconomic class or geographic region. Childhood cancer extends to over a dozen types of cancers and a countless amount of subtypes. Just a few of these cancer types include: Ewing's sarcoma, glioma, leukemia, lymphoma, medulloblastoma, neuroblastoma, osteosarcoma, retinoblastoma, rhabdomyosarcoma and Wilms' tumor. In the United States, childhood cancer is the leading cause of death by disease in children under the age of 15. Every day, approximately 250 kids around the world die from cancer, accounting for 91,250 losing their lives to the disease every year.
About Alex's Lemonade Stand Foundation
Alex's Lemonade Stand Foundation (ALSF) emerged from the front yard lemonade stand of cancer patient Alexandra "Alex" Scott (1996-2004). In 2000, 4-year-old Alex announced that she wanted to hold a lemonade stand to raise money to help find a cure for all children with cancer. Since Alex held that first stand, the Foundation bearing her name has evolved into a national fundraising movement, complete with thousands of supporters across the country carrying on her legacy of hope. To date, Alex's Lemonade Stand Foundation, a registered 501(c)3 charity, has raised more than $140 million toward fulfilling Alex's dream of finding a cure, funding over 690 pediatric cancer research projects nationally. For more information on Alex's Lemonade Stand Foundation, visit AlexsLemonade.org.