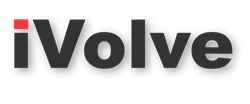 This year's Summit is a perfect setting for us to highlight our latest innovation and how it contributes to the overall ADTRAN PON solution
RICHARDSON, TEXAS (PRWEB) August 09, 2017
iPhotonix will display its latest iVolve 7400-series ONTs at the 2017 ADTRAN Broadband Solutions Summit. The Summit runs August 14-16, on ADTRAN's Huntsville, AL campus. The event offers educational forums for approximately 120 attendees, bringing together service providers, utilities, municipalities, and consulting engineering firms. The Summit is a great opportunity for experts to interact with one another and discover the latest technology information for developing networks and services to meet market demands for today and the future.
iPhotonix will unveil its latest contribution to the iVolve Platform with its 7400-series ONTs. Due to the unique form factor and installation capabilities, the 7400-series ONTs exceed many outdoor fiber installation requirements that Fiber service providers require today. "This year's Summit is a perfect setting for us to highlight our latest innovation and how it contributes to the overall ADTRAN PON solution," commented Jeff Mulqueen, iPhotonix Deputy CEO and VP of Sales & Business Development. During the Summit, participants are invited to visit the iPhotonix booth to interact with the iVolve 7400 ONT models, ask questions, discuss industry trends, and share best practices.
iVolve 7400-Series ONT Highlights:

Enhanced iVolve 7400 ONTs for versatility in multiple installation areas including outdoor configurations
State-of-the-art optical interface GPON/Active Ethernet (AE) fiber via a single SC/APC optical connector to comply with GPON Standard ITU-T Rec. G984.2 amendments
CATV interface containing a forward path video receiver (54 MHz to 1 GHz) with sensitivity up to -9 dB; CATV with RF return path technology to support multiple gain stages, AGC and status indications, video power on/off control, AGC gain control, and the upstream data channel from set-top boxes
Multiple high-speed LAN functions including Bridging, Routing, Filtering, and NATP translation with support of provider-configurable bandwidth and class of service
MoCA 2.0 support for transporting data over existing coaxial cable offering more cost-effective solutions for service providers who deliver high-speed data, IPTV, Video on Demand (VoD), and Voice over IP (VoIP)
To provide advanced network access solutions, iPhotonix's GPON/AE ONTs incorporate a highly scalable, integrated networking approach using the most simplified architecture that leverages GPON's inherent reach and passive nature.
Learn more about the iVolve 7400-series ONTs and how iPhotonix can help you meet growing mobility, big data, social network, and cloud computing customer needs.
Contact Us
http://www.iPhotonix.com
214-545-0219
sales(at)iphotonix.com
About iPhotonix
Based in Richardson, Texas, iPhotonix is the leading emerging technology provider for the optical access transformation occurring throughout the globe in the residential, business, enterprise, and mobile backhaul markets. iPhotonix develops and markets via its iVolve brand, the world's first Multi-System Operable Optical Access Platform. This platform utilizes its own complete and comprehensive array of GPON and Active Ethernet access devices (ONTs, MDUs, RGs) and delivers the richest feature set of integrated voice, video, high-speed data, and gateway solutions. iPhotonix has a rich history of innovation, R&D experience, and delivering reliable solutions for communication service providers.