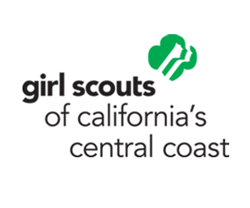 Supported by Google.org, the grant provides laptops to facilitate hands-on computer science and coding workshops for 500 girls along the central coast.
Ventura, CA (PRWEB) August 02, 2017
Girl Scouts of California's Central Coast(GSCCC) today announced receipt of a Google.org grant, administered through Girl Scouts of the USA. Supported by Google.org, the grant provides laptops to facilitate hands-on computer science and coding workshops for 500 girls along the central coast. Digital NEST of Watsonville and Salinas, California will co-create age-appropriate curriculum for GSCCC, which the council will deliver at GIRL CODE. The program will launch during a kick-off event on Saturday, August 19, at the Camp Arnaz Program Center in Ventura, and the activities will become building blocks for series, camps and workshops over the next few years throughout California's Central Coast.
The newly designed GIRL CODE program lets girls participate in various hands-on coding activities from both a digital and non-digital perspective. For digital, girls will be provided online resources to launch their adventure into coding. Non-digital activities will include binary beading for girls to code their names, snap circuit kits for the basics of coding and electrical engineering, and more.
"We are very honored and excited to be selected by GSUSA and receive the Google.org grant to develop and deliver GIRL CODE program to girls throughout our council's six counties," said Jody Skenderian, Chief Executive Officer of Girl Scouts of California's Central Coast. "By giving girls an opportunity to experience coding and understand how coding impacts their world, girls become empowered to seek new careers and opportunities in fields where women are typically underrepresented, such as robotics and cyber security."
Digital NEST will collaborate with GSCCC to co-develop curriculum to support underserved communities, as well as train volunteers and staff to lead coding activities.
Founded by Executive Director Jacob Martinez, the Digital NEST is based on more than a dozen years of experience and research in teaching tech as a way to overcome economic disparities and achieve equity for Latinos and girls. "We are very enthusiastic about this collaboration," Martinez said. "By partnering with Girl Scouts, Digital NEST can help carry out its mission to promote careers in STEM for girls from all economic backgrounds along California's Central Coast."
With STEM (science, technology, engineering and math), being one of four primary program pillars for Girl Scouts across the nation, GSCCC's GIRL CODE integrates Girl Scout STEM badges and skill-building to help prepare girls for future STEM careers and opportunities to learn problem-solving.
For more information on GIRL CODE, contact: 800-822-2427 or info@girlscoutsccc.org.
About Digital NEST
Founded in 2014 by educator and entrepreneur Jacob Martinez, Digital NEST has grown to more than 1200 members (ages high school through 24) in less than three years, operating across two sites, in Watsonville and Salinas, CA. Mentored and supported by young professional staff and volunteers from many fields of high tech, youth members find the Digital NEST a welcoming place to do homework, find free, nutritious food, collaborate on projects, advance their technical skills, explore options for higher education and careers, and develop the personal qualities that will help them succeed in business and in life. All Digital NEST technology, classes, trainings, and resources are provided free. The Digital NEST is funded by local grants and donations from community members.
About GSCCC
Girl Scouts of California's Central Coast serves over 10,400 girls across six counties and is committed to making the Girl Scout Leadership Experience available to girls in ways that impact their lives both in the moment and into the future. Girls participate in troops, individual projects, council events, day camps and more. A variety of leadership, outdoor skills, and Science, Technology, Engineering, Arts and Math (STEAM) based programs and events provide girls with opportunities to learn and explore in fun and informative ways. To join or volunteer in Santa Cruz, San Benito, Monterey, San Luis Obispo, Santa Barbara or Ventura County, visit: http://www.girlscoutsccc.org.