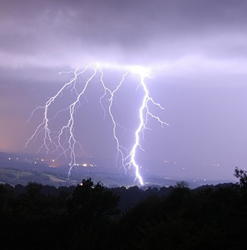 With a few sensible precautions, businesses can avoid costly summer equipment failures and downtime.
(PRWEB) August 01, 2017
Hoboken, New Jersey ­- (Cision) August 1, 2017 — A NYC area IT consultant and MSP offers tips to small and mid-size business leaders to protect computers from summer heat and storms in a new article on the eMazzanti Technologies website. The article lists five recommendations to guard against failures due to overheating and storm-caused power surges and outages.
In the informative article, the company suggests that businesses can avoid costly business interruptions if they locate computers properly, perform regular maintenance and maintain cool temperatures in the office. Power management settings and usage are also discussed.
"Computer systems are sensitive to heat and power fluctuations caused by electrical storms," stated Jennifer Mazzanti, CEO, eMazzanti Technologies. "With a few sensible precautions, businesses can avoid costly summer equipment failures and downtime."
Below are a few excerpts from the article, "5 Tips to Protect Computers from Summer Heat and Storms."
"Slower processing and unexplained crashes may signal that your systems are suffering in the heat. Power surges and outages caused by summer storms can also wreak havoc on your electronics. Fortunately, with a few simple steps you can protect vital computer systems."
"Any real estate agent will tell you that location is everything. As it happens, that same mantra applies to your computer systems. Leave at least two to three inches of room for airflow around each computer, particularly along the back. Find somewhere else to stack those important papers and the manuals you always intended to read. Invest in simple computer stands or a server rack for even better airflow."
"Keep the summer heat outside. Computers prefer a room temperature of no more than 77 degrees Fahrenheit, with humidity between 35% and 80%. Resist the temptation to turn off the office air conditioning over the weekend to try and save money. For added protection, install a smart thermostat that will alert you if the temperature moves higher than the desired range."
Bring in the Experts
Summer heat and storms are just two of the headaches that can distract business leaders from core business objectives. A reputable IT managed services provider(MSP) can offload the headache, preventing issues before they derail the business. Managed services, offer the security of 24/7 remote monitoring and full disaster recovery.
Whether helping an IT group outline a plan to protect computers from summer heat and storms, managing business networks and systems, or supporting the company's migration to the cloud, eMazzanti Technologies offers unrivaled service and expertise.
Related resource information:
How to Select an SMB IT Consultant
3 Ways to Energize Your Business with Green Computing
About eMazzanti Technologies
eMazzanti's team of trained, certified IT experts rapidly deliver retail and payment technology, digital marketing services, cloud and mobile solutions, multi-site implementations, 24×7 outsourced network management, remote monitoring and support to increase productivity, data security and revenue growth for clients ranging from law firms to high-end global retailers.
eMazzanti has made the Inc. 5000 list seven years running, is a 2015, 2013 and 2012 Microsoft Partner of the Year, 2016 NJ Business of the Year, 5X WatchGuard Partner of the Year and one of the TOP 200 U.S. Microsoft Partners! Contact: 1-866-362-9926, info@emazzanti.net or http://www.emazzanti.net Twitter: @emazzanti Facebook: Facebook.com/emazzantitechnologies.