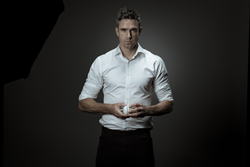 "It's our responsibility. If we won't protect them, who will?"
Costa Mesa, CA (PRWEB) August 08, 2017
Kevin Pietersen, a right-handed batsman for Surrey and former England Team Captain, is devoting the remainder of his cricketing career to highlighting the plight of the African Rhino and the continued hunting of the animal for its horn.
CSS has a rich history in community service and continues to work with ComicBooks For Kids and Creative Kids Playhouse. By adding #BattingForRhinos to its "CSS Cares" program, CSS takes on an international cause that is close to its heart.
"I can't thank CSS enough for their wonderful gesture to support a cause extremely close to my heart; rhino conservation. I'm proud to be associated to a company - and group of people - who like me are determined to do all they can for these wonderful animals. I will be Batting For Rhinos for the rest of my career and I'm honoured to have CSS batting alongside me," said Kevin Pietersen
Like Kevin Pietersen, Noel Gie, CSS CEO and President, hails originally from South Africa, played professional cricket for Nottinghamshire and has ties to Kruger national park, home to the endangered African Rhino. Having these personal ties to the cause meant helping KP and #BattingforRhinos was an easy decision for the CSS leadership team to make.
Noel commented on the support: "We are delighted to support Kevin with his #BattingForRhinos campaign and look forward to raising awareness for a charity that is very close to home."
In addition to financial support CSS will continue to invest resources from is Data Analytics division in the campaign. These resources can be found at http://www.CSSdelivers.com and linked to #CSSdata. and #CSS_cares