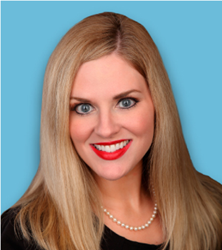 "As a pre-teen I was treated for severe acne, and I felt fortunate to have access to quality interventions for my skin condition," Moeller says. "I am excited to be able to provide similar care for patients with a variety of skin conditions."
Dallas, Texas (PRWEB) August 02, 2017
U.S. Dermatology Partners East Texas division announces the opening of its Marshall, Texas, office to serve patients in Harrison and surrounding county communities of Marshall, Gladewater, Jefferson and other communities east to the Louisiana border. Services will be available beginning Sept. 5, 2017.
With the opening of the Marshall office, U.S. Dermatology Partners, formerly Dermatology Associates, now includes 19 dermatology specialists serving nine East Texas locations, including Tyler, Lindale, Longview, Athens, Palestine, Nacogdoches and Greenville.
The new office includes three exam rooms and will be staffed by Kelly Hunt Moeller, PA-C.
Moeller is a magna cum laude graduate of Centenary College of Louisiana, where she earned a Bachelor of Science in biology. She went on to attend PA school at Louisiana State University Health Sciences Center Shreveport, where she graduated with a Master of Physician Assistant Studies. She has also completed distance learning modules through the Society of Dermatology Physician Assistants and has earned a Diplomate certificate.
Kelly's interest in dermatology began as a patient and grew through years of shadowing and volunteering. After working in internal medicine, she moved to Texas to work and train at Scott & White Dermatology in Temple, Texas, before joining Dermatology & Skin Cancer Clinic, now U.S. Dermatology Partners of Longview.
"As a pre-teen I was treated for severe acne, and I felt fortunate to have access to quality interventions for my skin condition," Moeller says. "I am excited to be able to provide similar care for patients with a variety of skin conditions."
Moeller will treat general dermatology conditions such as rashes, acne, rosacea, psoriasis and other chronic skin conditions. She has a particular interest in skin cancer detection and treatment. For more information about the Marshall clinic or to schedule an appointment, call 903-579-7200 or go to http://www.usdermatologypartners.com/marshall.
About U.S. Dermatology Partners
U.S. Dermatology Partners is making it easier for people to connect with a dermatologist and to gain access to the latest in dermatology care and state-of-the-art treatment for skin diseases for the entire family. Because it is the third-largest physician-owned dermatology practice in the United States, patients have access to medical, surgical and cosmetic skin treatments through its coordinated care network and benefit from the practice's depth of dermatology subspecialty thought-leaders and medical advisory board. To be the best partners to its patients, U.S. Dermatology Partners is fervently focused on providing the highest level of patient-first care. Its team therefore includes recognized national leaders in subspecialties including psoriasis and Mohs Surgery. To learn more, visit usdermatologypartners.com.