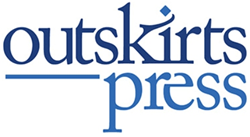 "Our customers already get a great value when they purchase a bundled package, but because we price all our services as conservatively as we can, that extra $300 can go a long way." - Executive Vice President Kelly Schuknecht
Denver, CO (PRWEB) August 01, 2017
Outskirts Press, the #1-rated self-publishing company according to Top Consumer Reviews, is offering would-be authors extra motivation to realize their publishing dreams: $300 toward the product or service of their choice. Throughout the month of August, authors who publish using either the Ultimate or Full-Color publishing package will receive $300 promotional credit to spend as they wish.
"Our customers already get a great value when they purchase a bundled package, but because we price all our services as conservatively as we can, that extra $300 can go a long way," said Executive Vice President Kelly Schuknecht. "It's an opportunity to get valuable options like high-profile advertising or customizations."
Authors can use the promotional money to buy or pay down popular services from Outskirts Press, including:

Professional copyediting
Digital editions
Custom book cover
Personal Marketing Assistant
PR Publicist Campaign
Promotional materials
Optional publishing package upgrades, such as Hardback Format, Espresso Edition, Amazon Kindle Edition and more!
To claim the $300 promotional credit, authors need only to place the Ultimate or Full-Color publishing package in their shopping cart, enter promo code AugMoney17 and choose another publishing or marketing option on which to spend the promo money.
For more information about self-publishing and book marketing services from Outskirts Press, visit the company at http://www.OutskirtsPress.com.
About Outskirts Press, Inc.: Outskirts Press helps authors develop and publish high-quality books by offering exceptional design, printing, publishing, distribution, and book marketing services. Top Consumer Reviews ranks Outskirts Press #1 because they are passionate about delivering outstanding customer service, affordable pricing, industry-leading royalties, and a team of hands-on, U.S.-based publishing experts. At http://www.outskirtspress.com authors can publish their book, their way, today.
Outskirts Press, Inc., 10940 S. Parker Road, #515, Parker, CO 80134
http://outskirtspress.com 1-888-OP-BOOKS