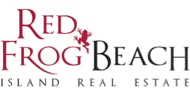 BOCOS DEL TORO, Panama (PRWEB) August 01, 2017
Red Frog Beach Island Resort & Spa, Panama's award-winning island resort in Bocas del Toro, Panama, recently announced three new upscale condominium designs to their collection of luxury residences: The Capitana, The Boutique and the Solare. The three additions to the Red Frog Beach community offer sleek and refined layouts that all feature spectacular, unspoiled views of the turquoise blue Caribbean Sea. Home owners will have access to world-class beaches, adventure experiences, water sports, wildlife, and more.
Embracing a smaller architectural design that offers an island lifestyle at a fraction of the cost compared to other Caribbean vacation home options, these new floor plans range in size from 646 square feet to nearly 2,000. These upscale yet affordable condos will feature energy-efficient smart technology, an infinity-edge pool with stunning views and dramatic landscape architecture that blends seamlessly into the natural surroundings. Given the efficient size as well as energy-efficient smart technology, buyers will be able to keep their expenses to a minimum while delivering high rental returns. Red Frog's property management program allows its homeowners to generate income while not visiting their property.
Whether looking for a place to retire or a second home to work out of remotely, Red Frog Beach's three new condominium options present an ideal and worry-free investment for those in the market for a luxury home at an affordable price. Panama is considered one of the best places to retire and is one of the top countries to invest in real estate due to its thriving economy and lower property taxes. Buyers can also feel safe when investing in property at Red Frog Beach given it is located in hurricane-free waters outside of the hurricane belt.
The new layout designs at Red Frog available for purchase include:
The Boutique
Featuring million-dollar views at fraction of the price, The Boutique Condo layout spans 646 square feet and starts at USD $159,000. This one-bedroom condominium offers residents a simple, sleek design with unparalleled Caribbean Sea views just above a world-class, award-winning beach.
The Capitana
This one-bedroom condo stretches a comfortable 1,330 square feet and starts at USD $279,000. With the space to accommodate up to four guests, premium finishes and idyllic tropical views with direct access to some of the best beaches in the country, The Capitana presents buyers with an unbeatable deal.
The Solare
The Solare unit is a sprawling two-bedroom condo featuring open floor layouts and picturesque views of the pristine beaches. Spanning an impressive 1,982 square feet, the Solare condominiums start at only USD $398,000 and present buyers with an inciting value offer.
The three new layout designs launching at Red Frog Beach Resort will be housed in five buildings, the first of which is sold out and expected to be completed by the end of 2017. The resort has just announced that it is taking deposits for building #2.
"With endless outdoor amenities and activities available in Bocas del Toro, buyers don't need oversized floor plans," said Bernal Saborio, lead architect for the Red Frog Beach condos. "In fact, we have seen a trend of buyers looking to minimize expenses without compromising the luxury expected at an upscale Caribbean destination."
In addition to the new condominiums, Red Frog Beach offers a wide range of residential properties and land for sale starting from USD $98,000 to USD $810,000. From small Island Condos spanning 650 square feet to large Villa Estates stretching 3,000 square feet across five bedrooms, Red Frog Beach has options for every buyer looking for an island retreat.
Red Frog Beach Island Resort & Spa, which is currently undergoing a multi-million-dollar enhancement, is situated adjacent to an environmentally protected national marine park and overlooks its namesake beach, Red Frog Beach which is regarded as one of the world's best beaches. The resort was designed to complement the natural landscape it inhabits and prides itself on being a responsible ecotourism destination and has been the first resort in Panama to meet the 300+ criteria to be certified as a Green Globe Resort. Homeowners and guests of the resort will find an assortment of activities to entertain them throughout their stay. In addition to five miles of stunning beaches, Red Frog Beach Resort offers a beachfront restaurant, spa, canopy zip line, water sport activity center, a deep water IGY marina, many island tours and excursions, and eight miles of rainforest trails. From one-bedroom suites to six-bedroom villas and Jungle Lodges, Red Frog Beach Island Resort offers accommodations for groups of all sizes. With a wide range of accommodation options and activities available, the resort is an excellent destination for families, romantic getaways and groups.
Red Frog Beach invites buyers looking for an exotic second home or investment property to tour the island development and experience this unique location. Special private tours and price lists are available upon request.
For more information about Red Frog Beach Island Resort and its real estate offerings, visit http://www.redfrogbeach.com/microsite , call (888) 220-5602 or e-mail Sina Pfau at realestate(at)redfrogbeach(dot)com.
PR Contact:
Katie Barr Cornish/ Fiona Paladino
Eleven Six PR
646 325 5894/ 646 586 5474
katie(at)elevensixpr(dot)com / fiona(at)elevensixpr(dot)com