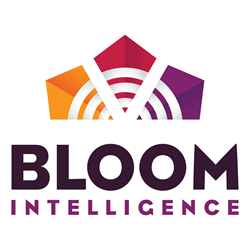 "Our advanced tracking metrics are changing the way retailers and restaurateurs interact with their customers and how consumers interact with brands," said William R. Wilson V, CEO of Bloom Intelligence.
Tallahassee, Fla. (PRWEB) August 03, 2017
Bloom Intelligence, a leader in sophisticated data analytics whose roots go back more than a decade, announces a groundbreaking cloud-based WiFi marketing and analytics platform that provides advanced tracking metrics for omnichannel retailers and the hospitality industry.
Seventy percent of consumers shop at brick-and-mortar stores, but increasingly prefer the convenience of digital purchasing. Bloom Intelligence mixes the digital and in-store experience to give retailers the essential analytic tools they need to act on consumer behavior in real time. The platform is also customizable for restaurants that benefit from the ability to track guest behavior and trigger deals in real time.
The Bloom Intelligence difference is getting ahead of customer sentiment when they are on the premises and immediately sending offers and suggestions to influence purchasing decisions. The company also has the ability to send deals to people both before and after they visit the retail location and remarket to them just as they are about to exit the store or restaurant.
The goals are to increase visit frequency and retain churning customers. The company's unique capabilities will soon encompass heat mapping and on premise-presence messaging based on the customer's location in the store. The Bloom Intelligence team provides seamless, white glove service to clients, encompassing hardware and software, implementation and ongoing system management. Everything is completely firewalled, including the highest level of security.
"We are making big data work for the retail and hospitality industries by using real time intelligence to actually personalize the customer experience and deliver dynamic marketing content." said William R. Wilson V, CEO of Bloom Intelligence. "Ninety percent of consumers keep their mobile phones with them at all times and our marketing automation platform triggers direct communication that grabs customers' attention while they're in the store or restaurant, drives social media interaction and promotes retention after they leave."
So how does Bloom Intelligence work? Customers are encouraged to register for in-store WiFi, which is both a value-add service for customers and an asset to retail and hospitality marketing and operations. Data is collected whether the consumer logs in or not, and Bloom Intelligence is able to interact with a customer who does not have the store or restaurant's mobile app installed. The platform is also able to automate customers' onboarding to third party applications, such as loyalty programs and mobile apps.
Bloom Intelligence triggered offers utilize advanced segmentation based upon demographics, presence analytics, and purchasing behavior. Acting on actual customer behavior, Bloom Intelligence automates one-time, repeating and triggered promotions that align with individuals' shopping or dining behavior. Specific triggered promotions can be built around several metrics, such as:

At Risk – sends an offer to people who Bloom Intelligence has marked as having broken their regular visit pattern.
Milestone – used to send an offer when customers reach predetermined milestones such as their 10th, 25th, or 100th visit. Offers can also be generated annually, for example, on the anniversary of a customer's first visit to the store or restaurant.
Loyalty – creates a virtual loyalty program that works like good old-fashioned "coffee club" punch cards. Customers will get an offer every time they reach the number of visits specified by the retailer or restaurant.
Rolling – rewards frequency and consistency based on number of visits and time period set by the retailer (for example, 3 visits in 10 days); an offer is sent when customers meet these criteria.
In addition to triggered marketing, customer data is collected to measure customer sentiment in real time with Bloom Intelligence ratings and NPS score capabilities. Their analytics also answer key omnichannel retail questions, including:
What is the projected lifetime value of a specific customer?
How can you use customer data to optimize and measure return visits?
How do you build a truly integrated consumer experience?
Metrics are made available to the retailer via the proprietary Bloom Business Intelligence Platform, an easy-to-read dashboard that simplifies interpreting and acting on the data to:
Measure customer behavior and the actual ROI of specific deals that drive customers back into the store.
Use special offers to drive social interaction, encourage customer reviews and rescue at-risk customers.
Track and project retail traffic flow by week, day and hourly increments.
Decrease customer churn rate by creating campaigns for first-time customers that encourage return visits.
Identify most frequent customers through built-in segmentation for easy targeting.
"Our advanced tracking metrics are changing the way retailers and restaurateurs interact with their customers and how consumers interact with brands," says Wilson. "Data that drives sales – that's how analytics and automated triggered marketing increases ROI."
For more information on Bloom Intelligence and its services, please visit http://www.bloomintelligence.com.
ABOUT BLOOM INTELLIGENCE
Bloom Intelligence is a software and managed services company that provides sophisticated data analytics to brick and mortar locations. With real time information on who is visiting their stores, how often, and for how long, retail clients gain powerful groundbreaking tools to engage and delight their customers.
With roots that go back over ten years, Bloom Intelligence excels at helping customers drive retail traffic to increase sales and profits. The company harnesses the power of mobile technology, big data, and location analytics to provide valuable business insights to both independent stores and national chains and franchises alike.