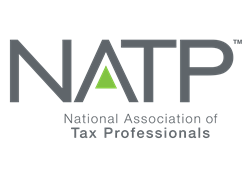 Appleton, WI (PRWEB) August 22, 2017
The National Association of Tax Professionals (NATP), a membership association supporting federal tax preparers, has partnered with Canon to provide professional scanners through their Tax Store retail space. With four different scanners to choose from, these products are well-suited for both corporate and remote professional offices and scan a variety of document types, including receipts, business cards, photographs, bills, contracts, reports, plastic ID cards and more. Includes ability to scan in color or black and white.
These scanners are available to all NATP members at significantly discounted rates and ship free. To learn more about these products, visit natptax.com/taxstore.
To learn more about NATP, visit natptax.com.
About NATP
NATP is the largest association dedicated to equipping tax professionals with the resources, connections and education they need to provide the highest level of service to their clients. NATP is comprised of over 23,000 leading tax professionals who believe in a superior standard of ethics and exemplify professional excellence. Members rely on NATP to deliver professional connections, content expertise and advocacy that provides them with the support they need to best serve their clients. The organization welcomes all tax professionals in their quest to continually meet the needs of the public, no matter where they are in their careers. The NATP headquarters is located in Appleton, WI. To learn more, visit http://www.natptax.com.