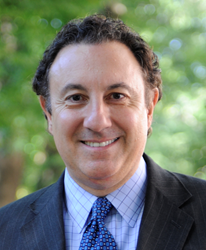 Chautauqua, NY (PRWEB) August 02, 2017
Ajamie LLP is pleased to announce that Tom Ajamie will be giving a presentation at the Chautauqua Women's Club this Saturday, August 5, 2017, as part of CWC's contemporary issues forum.
Tom's presentation will focus on his book, Financial Serial Killers: Inside the World of Wall Street Money Hustlers, Swindlers, and Con Men. Co-authored by Investment News editor Bruce Kelly, Financial Serial Killers, is a cautionary tale of financial frauds throughout history that have harmed investors.
Published in the wake of the worst financial crisis since the Great Depression, the book provides invaluable lessons to small investors on how to protect themselves from notorious fraudsters like Bernard "Bernie" Madoff. The book reveals how thieves and con men cultivate relationships with their victims by using fake financial acumen to steal investors' money through Ponzi schemes and other financial frauds.
Established in 1889, the Chautauqua Women's Club is dedicated to enriching the lives of its members and the Community. CWC supports the purpose of the Chautauqua Institution by providing a variety of contemporary programs that are designed to advance social, educational and service goals.
About the Firm
Ajamie LLP is a unique, boutique litigation law firm with a proven track record of large recoveries for victims of financial fraud at trials and arbitrations as well as a long history of defending corporations in complex commercial litigation. The firm is also widely recognized for providing cross-border representation in complex business litigation matters and has the skills and resources to represent clients worldwide. For more information, contact Debbie Molloy, Manager of Research and Communications, dmolloy(at)ajamie(dot)com.