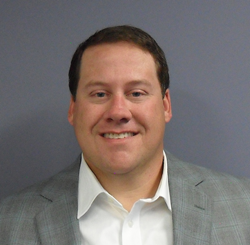 We continue to expand our products and services to assist healthcare employers comprehensively with their most pressing hiring needs.
St. Louis, MO (PRWEB) August 04, 2017
PracticeMatch, a company providing online staffing resources to healthcare employers nationwide, conducted and released its first annual physician salary survey this summer. The report aims to help clients and candidates gather real-time data regarding physician salary trends and other physician perspectives related to recruiting and pay.
The survey, completed by 1,959 physicians in a variety of specialties, found that career satisfaction, as well as satisfaction about one's pay, vary widely by experience level and specialty. The average tenure of the participants was 11 years in their current role, and 17 years in practice, which is of note when referencing the survey results.
The highest earning specialties of the survey respondents were cardiologists, which reported an average annual income of $364,000, including salary and bonus. Urologists were a close second place, with $357,400 annually, followed by dermatologists, who reported average annual earnings of $325,667. (Surgeons, which often top industry lists of highest paid doctors, were not amply represented in the survey sample to report an average annual salary.)
Cardiologists also reported receiving the highest signing bonuses upon joining their current practice, reporting an average of $26,536. The average signing bonus reported by cardiologists was well above the average signing bonus reported by the entire survey sample, of $18,137. Hospitalists reported the highest rate of frequency of receiving a sign-on bonus, as 44 percent reported receiving a bonus upon signing on with their current role.
Nearly one-third of physicians surveyed (29%) report having an outstanding student loan balance, which is a considerable percentage based on the average experience level of the respondents. Of those respondents who still carry a student loan balance, about a third received some type of medical student loan assistance in 2016.
Additionally, physicians were asked about their satisfaction with their pay, as well as with their jobs, and how often they proactively reached out to healthcare recruiters. About 33 percent reported having contacted a recruiter in the past year at least once. Almost 25 percent of respondents reported feeling dissatisfied with their 2016 income, while only about 12 percent reported feeling dissatisfied with their job.
"For more than 25 years, we have focused on providing the highest quality candidate leads to hospitals and practices across the country to help them meet their recruiting goals. With our continual growth comes additional resources, and we're glad to be able to also offer industry studies and surveys to provide employers and hiring managers with comprehensive data, to help them stay informed of the current healthcare staffing trends impacting their physician recruiting strategies," states Mike York, chief operations officer of PracticeMatch.
The physician compensation survey is a follow-up to the Advanced Practice Clinician Salary Survey conducted earlier this year by PracticeMatch, which has expanded and tailored its services and resources to include non-physician providers such as nurse practitioners and physician assistants as hiring demand has increased dramatically in the past few years.
"In addition to our career fairs and online products such as job boards and Pinpoint database of pre-screened physician candidates, we continue to expand our products and services to assist healthcare employers comprehensively with their most pressing hiring needs," York concludes.
For more information about the survey, or about PracticeMatch products and services, please visit PracticeMatch online or contact Mike York directly.
About PracticeMatch:
PracticeMatch is one of the most established companies serving healthcare employers with recruiting and staffing resources including job boards, career fairs, and candidate leads. Established more than 25 years ago, its Pinpoint physician database includes over 338,000 interviewed, pre-screened physicians. Based in St. Louis, MO, the company hosts more than 30 physician career fairs annually, across the country. For media inquiries, or to schedule an interview with a PracticeMatch executive, please contact Andrea Clement – aclement(at)usa(dot)M3.com. For more information regarding healthcare recruiting resources provided by PracticeMatch, please contact Mike York (800) 489-1440, or email mike.york(at)practicematch(dot)com.
# # #
For media interviews and inquiries, please contact Andrea Clement, Media Relations at 404.990.3614 or email at aclement(at)usa.m3.com.