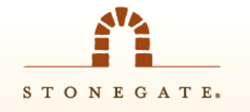 Partnering with ARKRAY allows us to provide education to our residents and the families as well as equipping them with the tools to do so.
Dallas, TX (PRWEB) August 01, 2017
StoneGate Senior Living is launching a new program with ARKRAY USA, Inc and the Diabetes Store, strengthening the commitment to support Diabetes Management and better patient outcomes. With the development of ARKRAY Discharge Planning Program, StoneGate is now able to provide much-needed education on approved American Diabetes Association material to the population.
The program kicked off for five of StoneGate's Assisted Living Facilities on July 15, 2017. Today, StoneGate is beginning to implement the program for all of its Senior Nursing Facilities.
"People diagnosed with diabetes is growing year over year. It is important that continued monitoring and lifestyle changes are folded into daily life," says StoneGate's Chief Clinical Officer, Dianne K. Sullivan-Slazyk RN, BSN, MBA. "The better control of your blood sugar, the less likely you will have side effects of the disease. Partnering with ARKRAY allows us to provide education to our residents and the families as well as equipping them with the tools to do so."
The Diabetes Store offers convenient solutions for diabetes management including high-quality and affordable blood glucose meters and testing supplies, home delivery, and insurance assistance to help lower costs.
"We are excited to be a Diabetes Health Ally with Stonegate," says Suzanne Saraniti, ARKRAY's Director of National Account. "We want to support the continuum of care effort for individuals with diabetes so that they can better manage the disease, and live healthy, active lives."
Residents at 41 of StoneGate's facilities throughout Texas, Oklahoma, and Colorado, who are newly diagnosed, as well as those residents who have been living with diabetes for years, will benefit from the program. The program will either be a refresher of material or an introduction to living with diabetes and the lifestyle changes and monitoring that are needed prior to discharge.
ABOUT STONEGATE SENIOR LIVING, LLC.:
StoneGate Senior Living, LLC provides support services to senior living and care properties that offer skilled health care, assisted living, memory support, and independent living locations in Colorado, Oklahoma, and Texas. Founded and led by a team of senior living industry veterans, StoneGate understands that careful attention to customer expectations is vital to the success of a senior living and care community. Learn more at http://www.StonegateSL.com.
ABOUT ARKRAY:
ARKRAY USA, Inc. is a division of ARKRAY, a global leader in diabetes care with headquarters in Kyoto, Japan. For more than half a century, ARKRAY has pioneered products to ensure that people who have diabetes - and the health professionals who care for them - can better manage the condition. ARKRAY currently does business in more than 80 countries worldwide and is the market leader in diabetes management in the long-term care market in the U.S. The Company has a long history of developing cutting edge technology, such as the first portable glucose analyzer available in the United States; the first HbA1C analyzer; and the first hand-held blood glucose meter. For more information, visit arkrayusa.com.
 
THE DIABETES STORE:  
Headquartered in Memphis, TN, and serving the diabetic community across the United States, The Diabetes Store was founded under the mission to close the loop in diabetes care by working directly with your residents, staff, and leading diabetes supply manufacturers to provide medical supplies needed to manage diabetes with minimum out-of-pocket expense. The Diabetes Store provides services to Commercial Insurance plans as well as Medicare. They provide customers with the latest, most effective diabetes-related products at affordable prices. The Diabetes Store is a CMS Competitive bid winner.