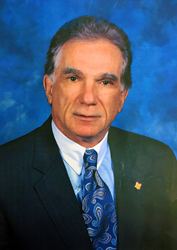 Chantilly, VA (PRWEB) August 02, 2017
FCI Enterprises LLC (FCI), a leading provider of systems engineering, cybersecurity, IT services and innovative financial and management solutions for the federal government, is pleased to announce that industry veteran Michael Gulino has joined the company as Corporate Business Strategist. Mr. Gulino is also joining Robert Knibb, Hagen Saville, and John Bronson on FCI's Board of Directors.
"Michael Gulino is a powerful addition to FCI's management team and Board of Directors and we are very fortunate to have his experience and insight," said John Bronson, FCI President and CEO. "His perspective gained over decades leading companies to high-growth in the industry will contribute greatly to enhance our strategy to leverage our extensive capabilities and grow our customer base. We look forward to his counsel and leadership."
Tucker Newberry, FCI's VP of Business Development commented, "Michael has a proven track record growing businesses and I look forward to his engagement with the business development team as we accelerate our growth and position FCI as a leading government contractor."
Mr. Gulino most recently served as President and CEO of Aegis, a large private security government contractor, which was sold to GardaWorld in late 2015 after four years of exponential growth under his leadership. He had previously served as President and General Manager of ITT Defense (now part of Harris), doubling the business unit to over $2 billion in annual revenue. Mr. Gulino also held senior executive positions with VT Griffin Services and PAE Government Services.