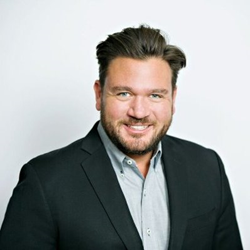 It is such an exhilarating time to join the LeasePlan team
Alpharetta, Ga. (PRWEB) August 02, 2017
LeasePlan USA has hired fleet industry expert, Michael Croft, to offer results-driven solutions to companies in the southwestern region.
"I knew right away Michael was a good fit for us," said Ricardo Fonzaghi, chief commercial officer at LeasePlan USA. "Not only does he bring years of fleet expertise and a consultative mindset, he also possesses the passion and spark that clients need to achieve success."
LeasePlan USA is in the process of expanding its business development team as it gears for smart growth and an investment in the future.
"It is such an exhilarating time to join the LeasePlan team," said Croft. "The momentum and excitement at the company is unbelievable. I am looking forward to this next chapter in my professional career and the opportunity to help clients elevate their fleet to the next level."
Croft has held previous roles in the fleet industry as director of strategic sales for Comdata, and most recently, vice president of sales for Element Fleet. He has also served as director of global sales at Vodafone. Croft is an active member of NAFA Fleet Management Association and AFLA, and is responsible for new business development in California and Arizona.
##
About LeasePlan
LeasePlan is one of the world's leading vehicle leasing companies, with approximately 1.7 million vehicles under our care in more than 30 countries. Our core business involves managing the entire vehicle life-cycle for our clients, taking care of everything from purchasing, insurance and maintenance to car re-marketing. With more than 50 years' experience, we are a trusted partner for our SME, corporate and mobility service clients. Our mission is to provide innovative, sustainable vehicle leasing solutions whoever you are and wherever you need to be - so you can focus on what's next. Find out more at http://www.us.leaseplan.com.