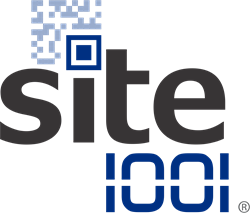 With the recent flood of low cost connected building systems and sensors, mobile hardware and apps, and powerful data analysis tools, the whole [building management and operations] industry is being transformed and Site 1001 is right in the middle of it.
Kansas City, Missouri (PRWEB) August 02, 2017
Site 1001, Inc., developer of artificial intelligence-driven building maintenance and management platforms, today announced it has raised an additional $6 million in a Series A1 funding round, bringing their total Series A to $11million raised. Participants in the Series A1 include JE Dunn Construction Company as lead investor with additional participation from Flyover Capital, Tifec, Ward Ventures and KC Rise. With the exception of KC Rise, all of the investors also participated in Site 1001's initial $5 million Series A raise in September 2016. Site 1001 will use the funding to accelerate its engineering and research and development efforts as well as expand its sales and implementation teams.
"The speed at which building management and operations are changing is staggering," said Cleve Adams, CEO of Site 1001. "As recently as 2014, this industry pretty much worked the same way it has for 25 years or more. But with the recent flood of low cost connected building systems and sensors, mobile hardware and apps, and powerful data analysis tools, the whole industry is being transformed and Site 1001 is right in the middle of it," he said.
Site 1001 was founded in August 2016 as a technology spin out from construction giant JE Dunn Construction Company of Kansas City, Missouri. The system began as a mobile facilities management platform that used the building information collected during construction to help building owners and operators run and maintain their systems more efficiently. Since its launch, the company has enhanced the platform through machine learning tools that can recognize and onboard building components in existing facilities, automate interactions between multiple building sensors and systems, and more accurately predict equipment maintenance needs and assess the overall "health" of a building.
"Coming from a construction background, we understand buildings differently than others do," Adams said. "We know a building is not a bunch of isolated components — lights, energy, water, etc. — that operate independently of one another. Buildings, like people, are living, breathing things and their systems are interdependent. Knowing that, Site 1001 focuses its development on features that help improve operations, lower costs and extend the lifespan of the whole building, not simply bits and pieces," he said.
Site 1001 plans to use its new investment to enhance its building AI, "Carl," and automate and prioritize the majority of facilities maintenance operations still currently handled manually.
"FM pros still spend a large percentage of their time performing tasks that could easily be handled automatically by Carl," Adams said. "We see a future where you walk into your facility and say, 'Hey Carl, how's my building today?' and Carl replies, 'There's a light out in the north conference room, the air filters in the warehouse are due to be changed, and there's a small leak under the sink in the women's restroom in the lobby. I've shut the water off and issued a work order for the repair.' Then Carl sends all the relevant info to the Site 1001 app on your phone, and you're off to work."
About Site 1001
Site 1001 is the developer of an intelligent facilities management platform that uses core building information, building systems and sensor data in combination with a powerful machine learning engine to put the "smart" in "smart buildings." Cloud-based, mobile first, and location-aware, Site 1001 helps building owners, operators and facilities managers improve whole building performance by delivering detailed operations and maintenance information on every building component, from the major mechanical and electrical systems down to wall and floor finishes, when and where it's needed. Site 1001's AI technology continuously monitors building operations to anticipate maintenance needs and can both notify personnel as well as automatically interact with building systems to correct issues. Site 1001 makes it simple to improve efficiency, slash maintenance costs, and extend equipment lifecycles without increasing personnel requirements or workloads.
The company is based in Kansas City, Missouri, has sales offices in Southern California, and Raleigh, North Carolina, and operates a research and development lab in Bend, Oregon. For more information, visit http://www.site1001.com on the web, email info@site1001.com, or call +1 (949) 276-6300.
###
Media Inquiries:
Lauren Edwards +1 (949) 276-8053
lauren.edwards@site1001.com