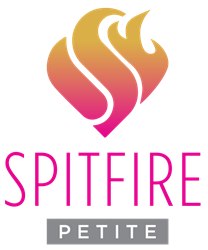 I created Spitfire Petite to give petite women easy access to chic clothes that fit them and their active lifestyles.
La Quinta, CA (PRWEB) August 02, 2017
Spitfire Petite, the leader in high-performance luxury sportswear designed to enhance the active lifestyles of petite women, has announced it will debut its newest collection of petite golf wear at the PGA Fashion & Demo Experience on August 14 at The Venetian Hotel & Casino in Las Vegas.
The new golf collection builds on the brand's original line of luxury petite sportswear, highlighting its ability to deliver the ultimate in petite athletic performance wear. Figure-flattering style, technical details and innovative performance fabrics fuse to create apparel that enhances today's on-the-go lifestyles and is versatile enough to be worn on or off the golf course.
"At 5' tall, I was never able to find activewear that fit without needing expensive and time consuming alterations," said Amy Lipton, founder and creative director. "The average height of American women is 5'4", yet clothing is made for women who are 5'5" to 5'8 and taller. I created Spitfire Petite to give petite women easy access to chic clothes that fit them and their active lifestyles."
In Las Vegas, Spitfire Petite will show its best-selling golf, tennis and activewear products, including the Monarch Beach Collection, its gold-zipped front sleeveless golf tops, the Fit 'N Flare and gold-zipped front transitional dresses, along with their new styles of transitional golf attire, including:

¾ Sleeve Golf Top
Skinny Fit Capri Pant
Modern Fit Slip-on Golf Skirt
¾ Sleeve Transitional Dress
Tailored Jacket
New snake print pattern, UV fabrics and red gingham top
The company's innovative performance and UV fabrics are sourced from Italy, Japan and the USA, and the collection is manufactured in New York City, NY. Sizes range from XS-P to XL-P.
Currently Spitfire Petite is available online and at select specialty store retailers.
https://www.spitfirepetite.com
About Spitfire Petite
Founded in 2016, Spitfire Petite, produces high-end activewear manufactured in NYC's garment district. The designs are specifically proportioned to fit and flatter petite women, fusing fashion-forward style and high-performance fabrics with meticulous details. Founder and CEO Amy Lipton is a long-term C-level global marketing executive, digital media pioneer and business development expert, who leads a very active and diversified lifestyle. She is an avid golfer, hiker, jogger and dedicated workout enthusiast. Out of her love of fashion, her passion for the sporting life, and frustration over the lack of petite clothing in the marketplace, Lipton identified a gap in the market for stylish athletic wear for women on the move who like herself are petite sized and 5'4" and under. The line is designed to balance style with performance and each piece can be worn on the course, on the court, at the gym and even to work, brunch, happy hour or the movies.