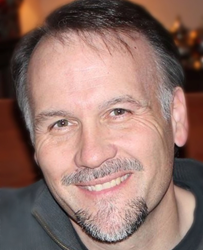 Olympia, WA (PRWEB) August 02, 2017
ImageSource®, Inc. manufacturer of ILINX® information management software, is proud to announce the promotion of Randy Weakly to Chief Technology Officer. Mr. Weakly will be responsible for strategy, development and delivery of the ILINX product suite, a built-from-the-ground-up platform with a singular code base. Under Mr. Weakly, the capabilities of ILINX are expected to expand to provide end-to-end functionality and SAAS cloud offerings for business process automation. He will lead the development and quality assurance teams to create and refine disruptive technology in the ECM industry, which is rife with acquisitions and piecemeal solutions.
"With unanimous support from our leadership team, Randy was a natural choice for this role," said Terry Sutherland, CEO at ImageSource. "He has a proven track record for successfully leading large scale initiatives and driving innovation. In addition, Randy expertly navigates the intricacies of our large and rapidly growing customer base. During his time with ImageSource he has earned the ultimate respect of our Executive, Professional Services and Sales teams who depend on solid, stable software that is continuously advancing to meet our customers' business requirements."
Mr. Weakly has been serving ImageSource as VP of Software Development since 2013, when he was brought in to ImageSource to grow ILINX software into a comprehensive platform that includes mobile capture, document imaging, business process automation, advanced OCR processing, eForms, content and retention management. He holds over 27 years of research, system architecture, and technical leadership in the ECM industry for Oracle and its predecessors Optika and Stellent. In addition, Mr. Weakly's experience covers an impressive array of technologies and industries from Space Shuttle Guidance Navigation and Control analysis at NASA to GIS and satellite imagery at GTE, as well as video conferencing system design at MCI.
About ILINX
The ILINX product suite, known for its agility and simplicity, includes ILINX Capture, ILINX eForms and ILINX Content Store. It enables the capture, processing and management of virtually any type of business content, from paper documents to email to digital assets. Highly scalable technology, ILINX integrates with line-of-business systems to automate information processes across an organization. The ILINX architecture, built on Microsoft .Net and optimized to run in Azure, allows for a variety of delivery options, including on-premise, cloud and mobile solutions. ILINX takes information out of traditional constraints, enabling capture and access anywhere, anytime on a huge host of devices. Find out more about ILINX software at ilinx.com
Feel free to contact Randy Weakly for more information at randyw(at)imagesourceinc(dot)com
About ImageSource
ImageSource is a leading provider of imaging, capture & workflow solutions for business process improvement. Specializing in consulting, strategic analysis and rapid application deployment, our expert teams utilize a broad portfolio to integrate world leading Enterprise Content Management (ECM) technology with legacy systems. ImageSource is the manufacturer of ILINX products, which provide integral functionality to extend the capabilities of your hardware and software. Simply, ILINX makes your technology more powerful. Visit us at imagesourceinc.com