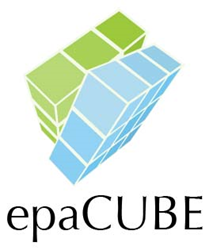 Distributors are waking up to the power of implementing optimized strategic pricing supported by fine-tuned customer segmentation.
FORT WORTH, TX (PRWEB) August 02, 2017
epaCUBE, an innovative provider of gross profit and pricing optimization software for wholesale distribution today announced the appointment of Phillip K. Osborn as Vice President of Operations. Mr. Osborn brings over thirty years experience in management, consulting and the strategic use of technology in industries such as distribution, retail, consumer products, technology and energy. Prior to joining epaCUBE, Osborn was the Vice President of Customer and Pricing Strategies for MORSCO, a leading U.S. distributor of commercial and residential plumbing, waterworks, HVAC, and PVF.
Over his distinctive career, Osborn has developed successful plans and competencies around competitive advantages for distributors including customer and product segmentation, pricing strategies, sales force management and distribution branch profitability analysis. He will bring that experience and deep industry knowledge to epaCUBE's users, helping them increase their success both in use of the epaCUBE software suite and in increasing their own profitability.
"Phil has first-hand knowledge of exactly how pricing solutions must be deployed in distribution organizations for dramatic and immediate increases in profitability," said George Dunham, CEO of epaCUBE. "He has experience training distribution professionals in profitability and pricing across hundreds of branch locations as well as organizing e-commerce strategies for omni-channel distribution companies."
"Distributors are waking up to the power of implementing optimized strategic pricing supported by fine-tuned customer segmentation," said Osborn. "Acting on strategic pricing analytics is the key to maximizing profitability and enterprise value for any distributor. I'm proud to join the epaCUBE team because I believe they have established themselves as the clear leader in providing distribution-specific, cloud-based software for profit optimization that delivers both immediate and on-going return on investment. Using epaCUBE should be a mission-critical core process in any distribution organization and I see my primary responsibility as helping all of the many epaCUBE users to maximize their profits using our software through consulting, new profit and segmentation strategies, success programs and more."
In addition to his distribution industry experience, Osborn also has significant consulting experience in food and grocery, including The Southland Corp, Kraft Foodservice Distribution and Phillip Morris USA. Osborn also served in various notable roles such as a consulting partner with Ernst & Young, principal with A.T. Kearney, a member of the SAP CRM Elite Council, and CIO at Convergys Intervoice.
About epaCUBE, Inc.
epaCUBE was founded on the premise that real dollars could be reclaimed in the supply chain by solving the problems and overcoming the challenges associated with optimizing pricing and segmentation, vendor cost analysis and identification of new sales opportunities. Our epaCUBE Profit Optimizer® software suite gives a company the powerful ability to manage every aspect of its gross profit by specifically and accurately targeting its customers and their consumers, and negotiating with suppliers from a position of strength based upon complete knowledge of its products and costs. For additional information, visit http://www.epaCUBE.com