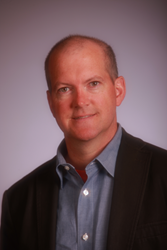 Naperville, IL (PRWEB) August 02, 2017
Infogix, a leading data and analytics software provider, has named Early Stephens as executive vice president of sales and business development. In his new role, Stephens will lead global sales and business development to expand Infogix's market presence beyond data integrity into big data quality and data governance across four vertical markets.
Stephens will be located at the company's headquarters in Naperville. He will join the executive team and report to Sumit Nijhawan, CEO and president of Infogix.
Stephens joins Infogix from Prime Strategies, where he provided strategic planning and general business consulting for businesses and public-sector organizations. Prior to Prime Strategies, Stephens served as executive vice president of strategy at Manatron, where he was responsible for all sales, marketing, product management and M&A activities. When Manatron was acquired by Thompson-Reuters in 2012, Stephens was asked to lead transition efforts that positioned former Manatron business units into Thompson-Reuters business unit structure and policies. His experience as an executive leader transformed a company from a legacy provider to the leader and trendsetter in the real property valuation and taxation industry.
"Early is an innovative, technologically strong executive leader with a keen ability to assess market trends and facilitate long term business relationships," said Nijhawan. "He will bring a fresh approach and tremendous passion to Infogix as we further define and advance our data management capabilities which deliver quality data you can trust, utilize big data to improve analytical insights, and enable data governance."
"Infogix's forward-thinking team has a proven track record in customer service, by enabling a consistent, exceptional experience for all clients," said Stephens. "I look forward to collaborating closely with the team to help identify new opportunities and ideas that will help take the company to its next stage of growth."
Stephens received a B.B.A. in marketing and computer science from Western Michigan University.
For more information about Infogix, please visit http://www.infogix.com.
About Infogix, Inc.
Integrity is fundamental in data, just as in business. Infogix's data integrity and data governance solutions, powered by advanced analytics and big data, ensure that organizations can maximize the value of their data. Data's value is unlocked when users trust that data is accurate, can operationalize insights from raw data, and all stakeholders understand and agree on what data means. For 35 years, our global customers have relied on Infogix data and analytics software solutions to reduce risk, support regulatory compliance, improve profitability, and substantially enhance operational efficiencies. To learn more visit http://www.infogix.com or @Infogix.