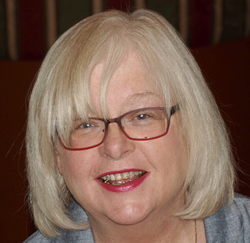 "Cosmetologists and tattoo artists are in greater danger!" says Maccoy.
Chicago, Illinois (PRWEB) August 07, 2017
Tattoos. They're everywhere . . . on all body parts, in all social circles. Body art has simultaneously achieved both celebrity and mainstream status.
Today, more than 45 million Americans sport at least one tattoo. And for a large percentage of people with tattoos, they also engage in salon treatments involving Hair dyes . . . and are unknowingly putting their health at risk.
"It's the health hazard no one is talking about," says nationally-renown cosmetology professional and legal expert witness Susan Maccoy.
"As the popularity and prevalence of tattoos have grown, safety education about dyes in the body has not," said Maccoy. "Most American consumers don't know the combination of hair dyes and body inks pose a very real health risk – including rashes, severe allergic reactions, scalp damage, scarring, blindness, anaphylactic shock, and more. It's a clear public health risk."
Many may think they've had salon dye treatments -- while already tatted -- that they must be safe. Not true, says Maccoy. "These combination interactions have a latency factor, so just because the procedure goes seemingly without event, it does not mean that the reaction won't manifest later." Maccoy also corrected the misperception of thinking temporary or henna tattoos are "safe" when the latency factor for future medical ramifications is in full play.
The danger doesn't stop there.
"Cosmetologists and tattoo artists are in greater danger!" says Maccoy. "They're often inked and/or dyed more than the average American and – most importantly – they're exposed to dyes all day long. In light of this high exposure to both dyes and tattoos, if they're not adhering to strict safety protocols, they're putting themselves at medical danger. I have yet to talk to one professional in either industry that is fully aware and diligently practicing safety around the dangerous combination of tattoos and dye-related salon treatments – for themselves or their clients."
"It's the dirty little secret in the industry and it's got to stop," she said.
Tattoo and salon practitioners are the key, Maccoy said. "They need to have the "Tat Chat" where they clearly lay out the dangers of combining tattoos and dye-based salon procedures. Then, if the decision is made to proceed, a patch test must be performed before initiating the salon service. (A patch test involves testing the planned dyes/chemicals be applied to a small patch of skin, left undisturbed for 48 hours, and then checked for any reaction before proceeding with the salon service.)
"The practitioners – of which there are well over one million licensed practitioners operating today -- are the front line to protect the consumer and themselves," says Maccoy.
Citing that patch testing is standard protocol as well as outlined on every FDA-approved dye product, Maccoy expresses frustration at the industry's lapse in diligence. "The industry must step up to the plate and take this seriously and get into action," she says. "That means hitting this harder in professional training, and frankly, I'd like to see this be included in FDA alerts."
Until the industry cleans itself up on this issue, Maccoy says consumers must initiate the "Tat Chat" with their practitioner before initiating any salon treatment that includes dyes or additional tattoos. "Many tattoos are hidden from sight, so the customer must disclose that they have a tattoo(s) and insist on a patch test," she said. "And you have to do it every time. No exceptions.
"And to cosmetology professionals and tattoo practitioners, Maccoy says, "Get with it! Protect yourselves and your clients. It's just the professional, ethical thing to do."
Press Contact:
312-771-8086
Visit the White Paper at
http://www.susanmaccoy.com/tattoo--hair-color-safety-alert.html
MORE ABOUT SUSAN MACCOY
Maccoy is an award-winning hair artist, image consultant, beauty educator, expert witness, and consultant to the hair care, beauty salon, and spa industry. As an educator, Susan Maccoy has taught and lectured nationally and internationally.
She has rendered product testing and consulting services for such companies as Clairol Professional, Inc., Helene Curtis, Glemby International, Alberto Culver, Nancy Flynn Marketing Resources Inc., and Restore Products. Maccoy is the winner of the Clairol Hair Fashion Award, Glemby International's Outstanding Achievement Award, and Today's Chicago Woman Reader's Choice Award.
Maccoy has been featured in magazines such as Vogue, Women's Day, Redbook, Teen Magazine, Modern Salon, Miami Herald, Chicago Tribune and many others. In addition, she is the author of "Down the Shampoo Bowl - The ABC's of Hair Salon Management".
A world-class expert witness and consultant, Maccoy is a Certified Forensic Litigation Consultant [CFLC] and a Professional Member of the Forensic Expert Witness Association ~ FEWA. Her engagements encompass the full range of cosmetology procedures, policies, and salon management, product liability, and standard of care in the beauty salon and spa industry plus matters involving product development, product liability, professional liability, and employee and consumer injuries.
Expert Witness Profile - Forensic Expert Witness Association~FEWA
Expert Witness Profile - Consultant Profile Experts.com
Expert Witness Profile - Juris Pro
Visit the White Paper at
http://www.susanmaccoy.com/tattoo--hair-color-safety-alert.html