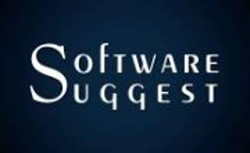 A Business Software Discovery & Recommendation Platform
WALNUT, CA (PRWEB) August 03, 2017
When businesses go global, they open gates for ample opportunities for customers, employees as well as clients. And the same has been observed in the Software Discovery Segment last week. India's Largest Software Recommendation & Discovery Platform - SoftwareSuggest has announced news of its global expansion!
SoftwareSuggest is used by thousands of buyers everyday to find software best suited to their needs, on the other end it works with 7000+ software companies to generate new businesses by showcasing their products to prospective customers. Within 3 years, it has covered the largest portion of audience in this segment, and all set to take the next leap.
Regarding the global expansion, CEO of SoftwareSuggest - Ankit Dudhwewala said:
"More B2B software enlisting would enable us to serve a wide range of software buyers from small to large, across a large range of vertical markets. And global product companies can leverage our extensive reach to tap into new opportunities in rapidly growing Indian market."
SoftwareSuggest is already serving outstandingly in 270+ categories like Human Resource, Payroll Software, and CRM Software, and with more products it will provide great choices to the visitors. This expansion will bring global clients in Accounting Software, Business Intelligence Tools, and Hotel Management Software categories which will connect domestic customers to global software makers as well!
Regarding the expansion, Director of SoftwareSuggest - Suhasini Dudhwewala said:
"Nothing makes us happier than seeing our partner companies closing more deals, generating more revenue, and strengthening their bottom line. Across the partners in India, we've seen an average increase of 64% in leads and 14% in sales, and I strongly believe that we can do the same for the new partners"
About SoftwareSuggest:
SoftwareSuggest (Appitsimple Infotek Private Limited) is the largest independent software discovery and recommendation platform in India which connects potential software buyers to the right vendors. With interactive search tools, side-by-side comparisons, user reviews etc., it helps the buyers make the right decision. By providing quality services like PPC campaign, highly qualified leads and banners, SoftwareSuggest helps businesses in new user acquisition and brand awareness.