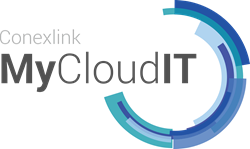 It was the easiest migration we've ever done
Dallas, Texas (PRWEB) August 03, 2017
Conexlink, provider of MyCloudIT, today announced plans to support customers transitioning off Microsoft Azure RemoteApp with migration services at no cost.
Quick, easy transition from Azure RemoteApp
With the winding down of Microsoft Azure RemoteApp on August 31, 2017, MyCloudIT aims to provide a simple decision for existing Microsoft customers in search of an alternative solution. Therefore, MyCloudIT is offering migration services at no cost to remain in Azure through the MyCloudIT platform, offering:

Seamless end user experience
Enhanced management capabilities
No minimum user counts or upfront costs
Excellent customer service
Test and deliver an alternative solution in hours with automated migration services and tailored customer support. MyCloudIT utilizes remote desktop services deployed on Azure IaaS to ensure customers enjoy all the benefits of Azure.
Simple, low-risk alternative
Whether you have one or tens of thousands of end users, MyCloudIT provides a comprehensive and affordable end-to-end solution for delivering any app to any device on Azure. With free migration services and no upfront costs, there is low risk and minimal cost for existing customers to find their Azure RemoteApp replacement.
"It was the easiest migration we've ever done," said Chandler Julian, CEO of ERISA Partners. "We migrated five legacy applications with customer data over three business days. So far it's been a great user experience, more admin capabilities, and similar cost to Microsoft Azure RemoteApp."
No-cost, automated migration services
MyCloudIT has spent years developing expertise in Azure and looks forward to working closely with any existing Azure RemoteApp customers to assess their specific needs and provide a tailored solution.
James Riley, CEO of MyCloudIT wants to ease the pain of customers dealing with a retiring platform and "that starts with a seamless migration facilitated through our newly built automated migration tool. And with our existing management platform, we believe MyCloudIT provides the best alternative for existing Azure RemoteApp customers to successfully manage and grow their user base."
Any existing Azure RemoteApp customer can start a self-service migration or contact the MycloudIT team by visiting info.mycloudit.com/free-ara-migrations.
"Microsoft appreciates the commitment of MyCloudIT to help provide options for customers migrating off of Microsoft Azure RemoteApp," said Michael Leworthy, director, Enterprise Cloud, Microsoft Corp. "We look forward to working with MyCloudIT to continue to provide excellent solutions and service for our mutual customers."
You can find more information about the MyCloudIT remote app solution and migration tool at mycloudit.com/azure-remoteapp-alternative.
About MyCloudIT
MyCloudIT transforms IT delivery with a comprehensive end-to-end desktop and app management platform in Microsoft Azure. Optimize costs and performance while taking the heavy-lifting out of delivering cloud solutions.
###
The names of actual companies and products mentioned herein are the trademarks of their respective owners.
For more information, press only:
MyCloudIT, (972) 218-0716, marketing(at)mycloudit(dot)com
Note to editors: If you are interested in viewing additional information on MyCloudIT, please visit https://mycloudit.com.