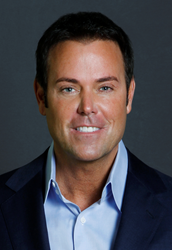 The addition of original content can breathe life into a website, and that can keep potential clients coming back.
Dallas, Texas (PRWEB) August 03, 2017
Anyone can have a blog, but not everyone knows how to utilize it for their business. If used to its full potential, a blog can help your business grow its customers, brand and reputation. Using a blog for these purposes will also allow you to connect with your customers on a deeper, more meaningful level.
David Kiger, founder and executive chairman of the global logistics company Worldwide Express and a major investor and strategic advisor for a diverse portfolio of ventures including Alef Mobitech, Exos Transport Group and beGlammed, delves into the benefits of blogging as a small business owner and how you can achieve maximum results from your blogging efforts.
1. Strategy – "A business' blog won't help much if its content veers wildly across unrelated topics," Kiger explains. "A current event or pop culture moment may make for a witty reference, but devoting much time and space to it can turn off potential customers. So, having a strategy for the blog is an important initial step."
2. Expression – "A blog can allow small business owners to address topics they feel strongly about, like customer service, charity, innovation or business trends. Depending on the business, it's probably wise to stay away from political issues to avoid polarization," Kiger clarifies. "Sharing what you're passionate about will allow your customers and potential customers to relate to you more, making your business seem more human."
3. Thought leadership – "What some might consider just a business catchphrase can actually help to build a small business owner's reputation. Thought leadership — the concept of having insights that establish business leaders as experts, innovators or influencers — can be enhanced by blogging," says Kiger. "This applies to the content itself and how the entrepreneur expresses his or her beliefs. It also applies to outreach and hiring."
4. Enhances social media – "A great deal of marketing and promotion now revolves around social media. But there should be something tangible to promote, beyond sales and discounts," Kiger says. "Providing additional content through blogging is a great supplement for social media efforts, especially if the goal is to attract new audiences."
5. Encourages discussion – "Interacting with customers — in positive, respectful, back-and-forth ways — can make an impact online just as it can in person," Kiger shares. "More importantly, learning from these interactions will allow you to direct your content and marketing efforts in a direction your customers will connect with. "
6. Writing matters – "Anyone can have a blog. It's important for small business owners to know that the quality of writing can make a difference in how it's received," Kiger points out. "This doesn't mean that anyone expects Hemingway-level material, but it does mean that poorly written items can be easily dismissed."
7. Keeps things new – "The addition of original content can breathe life into a website, and that can keep potential clients coming back," Kiger said. "The more eyes that a blog attracts, the more opportunity for a small business to generate interest and a wider audience."
About David Kiger
David Kiger, founder and executive chairman of the global logistics company Worldwide Express, is a major investor and strategic advisor for a diverse portfolio of ventures including Alef Mobitech, Exos Transport Group and beGlammed. Kiger offers advice to entrepreneurs through his blogs on leadership and helping socially and economically disadvantaged businesses. Follow him on Twitter: @DavidKiger