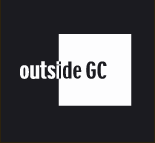 "Southern California has become one of the country's fastest growing innovation economy hubs, and to keep pace with the market demand for value-driven legal services, Outside GC plans to continue expanding its California-based team."
Los Angeles, CA (PRWEB) August 03, 2017
Outside GC, the nation's leading provider of on-demand, in-house legal counsel services, today announces the first anniversary of its California-based practice, as well as plans to expand the California team in response to an increasing demand for its services.
"Outside GC's West Coast practice is growing steadily as our innovative approach to legal services continues to deliver results for both emerging and established companies seeking practical, business-focused advice at highly competitive rates," explained David Blackwood, Managing Partner of Outside GC CA. "In addition to our anniversary, we're also celebrating a significant milestone – surpassing the 100-client mark for our California operations. We're very proud of our expanding client portfolio, which includes great companies such as Dollar Shave Club, for which we provide overflow support to the GC, and on-line flower retailer, The Bouqs Company."
Blackwood added, "Southern California has become one of the country's fastest growing innovation economy hubs, and to keep pace with the market demand for value-driven legal services, Outside GC plans to continue expanding its California-based team." Outside GC is seeking attorneys with substantial in-house experience, particularly those with experience in representing early-stage and fast-growth companies in areas that are active in Southern California, such as entertainment, digital media, e-commerce, healthcare/lifestyle, and AR/VR. "Our model offers a unique alternative to a traditional law firm or in-house career, providing flexibility for lawyers desiring a reasonable work-life balance, while continuing to work on highly sophisticated legal matters," noted Blackwood.
About Outside GC
Outside GC provides senior in-house legal counsel on an on-demand basis to emerging and large companies alike, at highly competitive rates. With clients in the US and Europe across a broad range of industries, the company's offerings include negotiating and drafting commercial agreements of all types; financing and acquisition transactions; employment and immigration matters; data privacy and healthcare regulatory matters, pre-litigation dispute resolution; and intellectual property protection and strategy. Together with its sister company, Patent GC, which provides on-demand patent and trademark legal services, the firm has over 60 senior business attorneys in New England, greater New York, the Washington D.C area, Colorado and California. Services in California are provided by Outside GC CA LLP. For more information, please visit http://www.outsidegc.com, http://www.linkedin.com/company/outside-gc-llc, or call 949-517-2589.