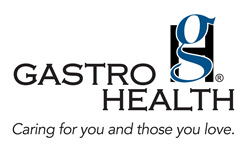 Miami, Florida (PRWEB) August 03, 2017
Gastro Health has acquired the Gastrointestinal Center of Hialeah, a Joint Commission accredited, Florida-licensed ambulatory surgery center (ASC), that offers outpatient gastrointestinal endoscopic procedures in a comfortable and convenient facility.
Located at 135 W. 49th Street in Hialeah, Florida, the ASC features three operative rooms outfitted with new, state-of-the-art equipment. Patients will be able to access services such as diagnostic and screening colonoscopy, colonoscopy with biopsy, upper endoscopy, EGD with biopsy, colon with cautery and snare polypectomy and hemorrhoid ligation, all in a relaxing environment in which patient privacy and comfort are ensured.
Gastro Health's Hialeah ASC will utilize advanced technology and draw from the expertise of experienced gastroenterologists including Orlando Torres, M.D., Roberto De J. Fernandez, M.D., F.A.C.G., Sergio Rodriguez, M.D., Carlos Ramos, M.D., and Jose Lavergne, M.D.
"Gastro Health has been looking forward to continuing to elevate the services we provide by optimizing our business strategy," said Alejandro Fernandez, Gastro Health Chief Executive Officer. "By adding an ASC to couple with our existing gastroenterology practices, we will be able to provide comprehensive and complete gastrointestinal care."
"By joining Gastro Health, we will be able to bring our center to the next level while navigating through a changing health care environment," said Torres. "Ultimately, it's our patients who will benefit most as they will receive specialized attention from a GI-specific ambulatory endoscopy center, as well as through our practice."
Gastro Health is Florida's largest gastroenterology provider and this center is now one of 27 Gastro Health locations throughout the state.
For more information about Gastrointestinal Center of Hialeah, call 305-825-1487. For more information about Gastro Health, visit http://www.gastrohealth.com.
# # #
Press Contact:
Joanna Palmer
JPalmer(at)GastroHealth(dot)com
(786) 456-8677
About Gastro Health
Gastro Health, founded in 2006, is Florida's largest, private gastroenterology network comprised of over 90 physicians in 27 locations. Gastro Health provides patients access to some of the nation's premier gastroenterologists, pediatric gastroenterologists, colorectal surgeons, and allied health professionals. In addition to delivering gastrointestinal care, providers offer a wide range of additional services including: anesthesia, infusion, imaging, pathology, specialty pharmacy and in-office RX dispensing. Gastro Health takes pride in providing outstanding medical care and an exceptional healthcare experience for patients.