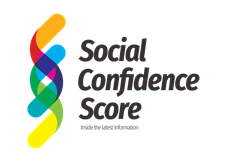 Disruptive credit Analyses
(PRWEB) August 08, 2017
C&M Software recently launched the SCS (Social Credit Score), a financial analysis tool based on financial, legal, paralegal and social information, providing a more precise x-ray of the company in the time of credit assessment.
SCS searches a series of public and private databases in real-time to compose a complete analysis that will assist with the financial decision-making process. In addition, this tool can easily be integrated with legacy systems.
Currently, the financial industry is experiencing a momentum disruptive with the entry of new analyses tools and concepts in the market. The space that will face new challenges is the B2B Credit Analysis sector, for the corporate supply world and in the credit foment industry.
A cold analysis, provided by SCS and based on a credit score number, simplifies these challenges for credit departments. In credit space, consistent actions yield consistent results, levelling the performance indicators of approval and disapproval, consequently the company bottom line results.
C&M Software anticipates potential disruptions with SCS, aiding companies in efficiency, accuracy, and consistency with this new tool.
About C&M Software
C&M Software has been developing state of the art technology and business intelligence services for a diverse range of industries since 1992. The company provides mission critical software to institutions in virtually every segment of the financial industry. C&M's primary goal is to automate the many time consuming, manual processes associated with security, fraud, credit analysis, risk analysis, risk mitigation, cash flow management, and credit approval systems. With more than 20 years of experience in the enterprise software space, the company has been able to develop technologies and systems, which are proven to be secure, safe, and efficient.