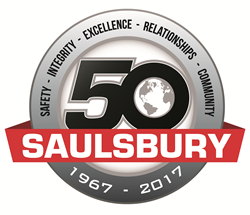 "Saulsbury is pleased to add Crestwood as a new client," said Rick Graves, Chief Executive Officer of Saulsbury. "We are honored to be a part of their expansion into the Permian Basin market and look forward to a long and successful alliance."
Odessa, TX (PRWEB) August 08, 2017
Crestwood Midstream recently awarded Saulsbury the engineering, procurement, and construction contract for the Orla 200mmscfd Natural Gas Cryogenic Processing Facility located in Orla, TX. This project will involve the installation of a liquids handling and stabilization system, natural gas cryogenic plant, residue compression, and all associated equipment.
As Crestwood further expands in the Permian Basin Gas Processing Market, they have entrusted Saulsbury with their first 200MSCFD cryogenic plant. Saulsbury continues to reinforce their continued strategy to be industry leaders in the EPC execution of oil and gas projects with this marking their 44th Natural Gas Cryogenic Processing Facility project and 31st 200MMSCFD project.
"Saulsbury is pleased to add Crestwood as a new client," said Rick Graves, Chief Executive Officer of Saulsbury. "We are honored to be a part of their expansion in the Permian Basin market and look forward to a long and successful alliance."
About Saulsbury Industries
Celebrating its 50th anniversary in 2017, Saulsbury Industries is a family-owned Engineering, Procurement, and Construction (EPC) contractor headquartered in Odessa, Texas. With over 12 different office locations throughout the United States and several thousand employees, Saulsbury provides engineering, construction, fabrication and maintenance services to heavy industrial markets nationwide.