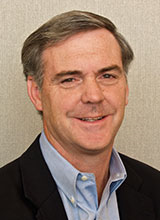 "Everything we do is guided by the tenets of Total Quality Management." -- Mirela Wohlford
Evanston, Illinois (PRWEB) August 03, 2017
Preora Diagnostics Inc., a privately held medical technology company developing low-cost and highly accurate cancer screening tests, today announced that its product development company, NanoCytomics LLC, has received internationally recognized ISO 13485 quality certification. This is a critical step in the commercialization of Preora's cancer screening technology platform, known as Partial Wave Spectroscopy (PWS) Nanocytology.
The International Organization for Standardization (ISO) is the world's largest developer and publisher of international standards for the implementation of quality management systems. ISO 13485 includes the requirements for quality that an organization must satisfy to demonstrate its ability to meet or exceed customer and regulatory agencies' expectations. The ISO 13485 standard addresses most, or in some cases all, of the quality system requirements in several markets, including the United States, Europe, Australia, Japan and Canada.
"Obtaining ISO 13485 certification reflects our commitment to quality and is a significant milestone on our path towards commercialization of our cancer screening tests," said Preora Diagnostics President and CEO John W. Hart. "Under the leadership of Mirela Wohlford, our director of quality assurance and regulatory affairs, the NanoCytomics team did an outstanding job achieving this essential certification."
Ms. Wohlford added, "Everything we do at NanoCytomics and Preora Diagnostics is guided by the tenets of Total Quality Management. We are focused on quality, from initial design and development all the way through commercialization."
About Preora Diagnostics
Preora Diagnostics Inc. is dedicated to helping people survive cancer through a proven, two-tiered approach to early detection. The company develops proprietary, low-cost, minimally invasive, highly sensitive and highly specific cancer screening tests using technology that detects and measures cellular changes at the nanoscale level. The screening tests are based on the proprietary Partial Wave Spectroscopy (PWS) Nanocytology platform, licensed exclusively by Preora through NanoCytomics, LLC and Northwestern University. The Wall Street Journal has named PWS Nanocytology as one of "Six New Medical Technologies Worth Watching," and Corporate LiveWire honored the company with its "2016 Best in Cancer Diagnostics" award. For more information, visit http://www.PreoraDx.com.