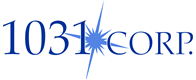 "Good expertise on the exchange process is difficult to find and I enjoy putting my experience and knowledge to work in this interesting field," stated Carla Weisman.
Collegeville, Pennsylvania (PRWEB) August 03, 2017
1031 CORP. announced the addition of Carla Weisman and the opening of a Virginia Beach, Virginia branch office to expand its East Coast operations. Weisman will serve as branch manager and exchange officer providing qualified intermediary services to investors and business owners seeking to complete a Section 1031 tax-deferred exchange.
Weisman brings over eight years of experience in the 1031 tax-deferred exchange industry both facilitating transactions as well as doing business development. Her knowledge of Section 1031 and the exchange process allows her to provide exceptional service to her clients and their professional advisors. Most recently, Weisman served as chief executive officer of a family-owned business.
"Carla is committed not only to ensuring a smooth and worry-free exchange process for her clients but also helping them understand the many short and, most importantly, long-term benefits of Section 1031. She also wants to be a trusted advisor and resource for the other professionals working on the transaction," stated Margo McDonnell, CRE, CES®, President of 1031 CORP. She added, "Carla's enthusiasm for assisting her clients and growing her operation demonstrates her love for the industry and her excitement to be working in it again. We are thrilled to welcome her to the 1031 CORP. team."
"I am thrilled to be able to provide 1031 exchange assistance to companies and individuals who want to defer capital gains tax when selling their property. Good expertise on the exchange process is difficult to find and I enjoy putting my experience and knowledge to work in this interesting field," stated Weisman.
Weisman will concentrate her efforts on growing the new Virginia Beach branch office with the focus on the resort communities of the East Coast from Maryland thru South Carolina. She will also be presenting seminars and continuing education courses to educate investors, business owners and their professional advisors on Section 1031 exchanges and their many benefits.
"When opening a new branch office, it is essential to have a branch manager who shares the commitment for exceptional service our clients have come to expect from 1031 CORP. Carla exemplifies the company's core values and has already demonstrated professionalism and drive," noted McDonnell.
1031 CORP. specializes in the facilitation of IRC Section 1031 tax-deferred exchanges of business use and investment assets. In its capacity as a qualified intermediary, 1031 CORP.'s team of exchange professionals which includes Certified Exchange Specialists® has assisted thousands of taxpayers nationwide preserve the equity in their investment and business use assets and acquire replacement assets that better fits their needs and wants. 1031 CORP. employs numerous procedures to ensure the security of clients' funds, including online account viewing capabilities, account statements directly from the depository and Qualified Escrow Accounts.
In 2011, 1031 CORP. acquired the assets of two local competitors, Exchange Professionals, Inc. (Westminster, MD) and REI Consultants, Ltd. (Media, PA). In April 2014, the company expanded into the Pacific Northwest with the acquisition of 1031 Asset Exchange in Bend, OR.
About 1031 CORP.
Serving as a nationwide qualified intermediary for 1031 tax-deferred exchanges since 1991, 1031 CORP. strives to provide a superior exchange experience for its customers and their advisors. Our exchange professionals, which includes Certified Exchange Specialists®, have the experience and expertise to facilitate even the most complex exchange transaction, including reverse, improvement and personal property exchanges. Additional information can be found at http://www.1031CORP.com.