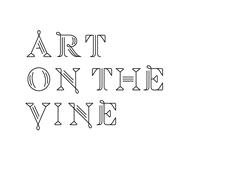 This is what Art on the Vine is all about. We are bringing together a melting pot of people to further expose them to art and discuss topics that are relevant to our everyday life.
Washington, DC (PRWEB) August 03, 2017
Leading up to the 2017 exhibition in Martha's Vineyard, Art on the Vine (AOTV) is pleased to announce its full roster of exhibiting artists as well as new sponsors the Museum of Contemporary African Diasporan Arts (MoCADA), the Tenth Magazine, Total Wine & More, Espolon Tequila, and Wanderluxxe. MoCADA and the Tenth Magazine will lead engaging panel discussions on social justice issues and the black queer identity featuring prominent artists, curators, and collectors. Also, inaugural AOTV resident Nate Lewis will reveal work produced during his four-week residency throughout June and July in Martha's Vineyard.
Art on the Vine presented by The Agora Culture takes place on August 12-14 at the Dr. Daniel Fisher House in Edgartown, MA. This three-day cultural explosion includes panel discussions on current events, museum-quality art for purchase, and networking opportunities with art enthusiasts and multicultural artists on the rise.   
"We are excited to have such high caliber artists and organizations join us for our second annual exhibition," said founder Jessica Stafford Davis. "This is what Art on the Vine is all about. We are bringing together a melting pot of people to further expose them to art and discuss topics that are relevant to our everyday life."
The Tenth Magazine will host Outside the Frame on August 13th at 1:30 p.m. This panel discussion will question categories of race, gender and sexuality, while celebrating a community whose politics and art forms have historically, and continually are used as a medium to awaken social consciousness both outside, and from within the Black community. As art is simply a by-product of the process of creation, interrogation and reflection, how does the Black queer identity which has largely been invisible, yet quietly organizing in the face of multiple oppressions, now arise to share spaces of constraint and freedom? As there is a fervent conversation taking place concerning the visibility of collectors and artists of color in an industry where white paragons control the spatial politics, where does the Black queer identity fit within the broad frame of the Art world? 
MoCADA, located in Brooklyn, NY, will present A Portrait for Justice on August 14th at 1:30 p.m. A Portrait of Justice is a conversation with visual and performance activists to examine contextual collaborations between arts and advocacy. MoCADA + AOTV will discuss the significant role that art has played in increasing awareness, advocacy and organizing efforts that champion social justice. Artists and curators will introduce the audience to current and historical events in their work, that inspire participation and a commitment to empower and incite progress through social change in new and expanding art collections. 
Confirmed artists showcasing work at Art on the Vine include Yashua Klos, Deborah Roberts, Edgar Areceneaux, Stan Squirewell, Sheldon Scott, Alexandria Smith, Juana Valdes, Wesley Clark, Elia Alba, David Antonio Cruz, and Jas Knight. 
Attendees will also be treated to a martini happy hour, gallery tours, and an exclusive swag bag. For more information and to purchase tickets, visit http://www.artonthevinemv.com. A portion of the proceeds will support the Art on the Vine Artist in Residency program.
 
About Art on the Vine
Art on the Vine is a nonprofit subsidiary of The Agora Culture. Art on the Vine's mission is to educate and showcase a diverse array of artists through a four-week residency program and annual art exhibition in Martha's Vineyard. Launched in 2016, the Artist in Residency program provides emerging artists with an opportunity to gain exposure for their work and engage with the communities where their residency takes place.
 
About the Agora Culture
The Agora Culture is a national online multicultural arts platform that connects new and seasoned art collectors with contemporary visual artists. Established in 2013, the Agora Culture focuses on producing exhibitions, art dinners, salons and educational workshops for collectors at all levels.