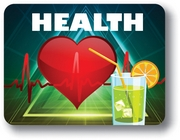 Prosser, WA (PRWEB) August 04, 2017
Red Comet is introducing a brand new course in Health to meet the new state requirements in the area of Health & Fitness. For the 2017-18 school year, students may enroll in Red Comet's Health course which is fully aligned to the new and updated Washington State's requirements in the area of health and fitness.
Red Comet's Health course introduces the student to all the nuances of living a healthy life. Students learn about the various dimensions of health and accessing valid information on health-related topics. The course discusses first aid and how to prevent injury under various circumstances. Students learn about the various aspects of nutrition and how nutritional choices affects their health. Various ways in which disease can be prevented is discussed. Students study about a variety of communicable and non-communicable diseases. This course will help students make the right choices and maintain a healthy lifestyle throughout their life.
Red Comet (http://www.redcomet.org) is a Fully Accredited (NWAC, AdvancED) organization that has been offering online courses for credit since 1999. Students have over 175 courses to choose from. Many of these courses are also approved by the NCAA organization. In the State of Washington, the Office of Superintendent of Public Instruction (OSPI) has approved the Red Comet program as a "Multi-District Online Provider," "Online Course Provider," and "Online School Program." In a statewide survey, Red Comet received high ratings for student satisfaction. Students use the Red Comet online program for original credit, credit retrieval, and credit recovery.
For Immediate Release
Contact Information:
Ms. Sapna Ganeshan
President,
Red Comet
1-888-730-1101
sapna(at)redcomet(dot)org