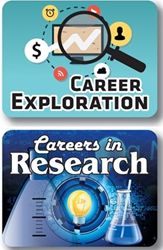 Prosser, WA (PRWEB) August 07, 2017
Red Comet is introducing several new online high school courses that are related to career preparation and career readiness. For the 2017-18 school year, students may enroll in courses that include Career Exploration I& II and Careers in Research.
Deciding on a career is a tough choice. Understanding the difference between a job and a career is crucial. Red Comet's new career courses allow students to explore their career interests and decide on a career choice that suits their aptitude, talent and financial goals. By enrolling in career-oriented courses, students get an advantage over their peers in terms of their knowledge in that specific vocational field. Students can explore which careers can benefit from their personality types and traits. They get the most up-to-date research on career prospects, job growth and starting salaries. They also learn about various opportunities for career advancement in different fields. Red Comet's career-oriented courses help students better understand the different factors involved in choosing and pursuing the career path that is right for them.
Red Comet (http://www.redcomet.org) is a Fully Accredited (NWAC, AdvancED) organization that has been offering online courses for credit since 1999. Students have over 175 courses to choose from. Many of these courses are also approved by the NCAA organization. In the State of Washington, the Office of Superintendent of Public Instruction (OSPI) has approved the Red Comet program as a "Multi-District Online Provider," "Online Course Provider," and "Online School Program." In a statewide survey, Red Comet received high ratings for student satisfaction. Students use the Red Comet online program for original credit, credit retrieval, and credit recovery.
For Immediate Release
Contact Information:
Ms. Sapna Ganeshan
President,
Red Comet
1-888-730-1101
sapna(at)redcomet(dot)org