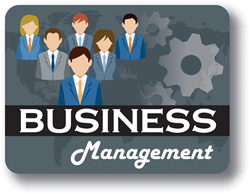 Prosser, WA (PRWEB) August 08, 2017
Red Comet is introducing a new high school course in Business Management. For the 2017-18 school year, students may enroll in this course which will prepare the student to effectively manage an organization or own & run their own enterprise.
Management is the cornerstone of any successful organization. No company can expect to reach its stated goals unless the staff is skilled in managing various aspects of the organization. Red Comet's Business Management course will teach the student the fundamentals of managing resources, finance management, raising investment for their business, project management techniques, Goal-Setting, Organizational Structure, Risk Management Strategies and Supply Chain Management. This course offers students the opportunity to explore the fundamentals of Entrepreneurship, Business Basics and Management Techniques.
Red Comet (http://www.redcomet.org) is a Fully Accredited (NWAC, AdvancED) organization that has been offering online courses for credit since 1999. Students have over 175 courses to choose from. Many of these courses are also approved by the NCAA organization. In the State of Washington, the Office of Superintendent of Public Instruction (OSPI) has approved the Red Comet program as a "Multi-District Online Provider," "Online Course Provider," and "Online School Program." In a statewide survey, Red Comet received high ratings for student satisfaction. Students use the Red Comet online program for original credit, credit retrieval, and credit recovery.
For Immediate Release
Contact Information:
Ms. Sapna Ganeshan
President,
Red Comet
1-888-730-1101