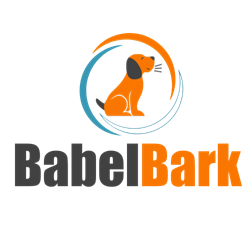 BabelBark is the only company to date that has built a platform that connects the entire scope of a pet's life – pet parents, pet retail, pet services and veterinary services
(PRWEB) August 08, 2017
The KC Animal Health Investment Forum offers one of the only opportunities in the world for early stage companies like BabelBark that target the animal health sector to present their vision and business plan to potential investors. BabelBark is only one of 18 companies selected to present at the event, which will be attended by more than 1,000 animal health executives. Companies invited to present are judged by a panel of industry leaders, and the strongest presenter receives the coveted Innovation Award.
BabelBark is the only company to date that has built a platform that connects the entire scope of a pet's life – pet parents, pet retail, pet services and veterinary services - on one platform with mobile capabilities; creating a complete ecosystem experience to help dogs have the happiest, healthiest life possible. Since its inception, BabelBark has engaged with hundreds of pet businesses and thousands of pet parents through the use of their products providing them with mutually reinforcing benefits.
For pet parents, the free BabelBark mobile app, and in-app purchase add-ons, help them manage every aspect of their dog's life with a click of a button by:

Connecting them with their favorite pet business and veterinarian to make scheduling and payments a breeze.
Tracking their pet's detailed activity through an optional BabelBark Fitness Monitor.
Storing and securely sharing medical records, lost & found information, pet licenses, care details and more with those they trust.
Receiving alerts for appointment reminders, coupons, discounts and more.
For independent pet businesses, including pet stores, dog boarders, walkers, sitters, groomers and more, the BizBark software platform and online portal helps them compete with larger retailers and chains, providing them with an affordable marketing and CRM solution to optimize and grow their pet business with minimal investment by:
Engaging more fully with their customer base, allowing them to share their preference details and pet profiles.
Improving business efficiency with productivity software.
Creating targeted marketing campaigns to increase and drive sales.
For veterinarians who are struggling to compete against large corporate practices, BabelBark provides access to pet data drawn directly from the client's mobile phone, enabling a variety of value-added service possibilities by:

Allowing veterinarians to engage more fully with clients between visits
Helping veterinarians improve their client experience and gain insights from daily activity that help them provide the highest level of pet care.
"We are honored to be selected to present at this prestigious event," said Roy Stein, founder and CEO of BabelBark. "This invitation reaffirms the need for easy, affordable and complete technology solutions to help pet parents provide the highest level of care for their pets; as well as help the independent pet business industry engage more fully with the growing population of pet lovers, and compete with the larger, corporately managed pet retailers and healthcare providers."
To learn more about BabelVet, veterinarians and other animal healthcare providers can visit babelvet.com to register for the free beta program. BabelBark is now available for iOS mobile devices through the Apple App Store and is available in beta for Android in the Google Play store. More information about BabelBark can be found at babelbark.com. BizBark is now available for pet businesses, including pet stores, groomers, dog walkers, pet sitters and more, through a free software at bizbark.com.
About BabelBark
BabelBark is dedicated to bringing families an easy way to connect the many facets of their dog's life through mobile applications that monitor their dog's activity and life, and connects with their favorite veterinarian, pet store, groomer, dog walker, pet sitter, and more via BizBark and BabelVet…all to help pet parents understand their dog and provide them the happiest and healthiest life possible, while helping pet businesses and veterinarians maintain a closer relationship with their customers and clients. For more information visit BabelBark, BizBark and BabelVet or email at info(at)babelbark(dot)com.