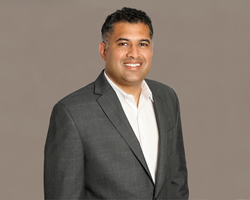 (PRWEB) August 07, 2017
Cumberland Group is expanding its suite of offerings to include an information security practice, the Atlanta-based internet technology strategy and solution consultancy announced recently.
With its roots in infrastructure solutions, Cumberland Group has emerged as a leading voice in IT consulting for global organizations as they make critical decisions around the strategy and integration necessary to harness technology's power for their success.
"Our team has made its name by advising clients on how to successfully navigate technology's always-choppy waters. Security challenges are a reality in today's IT world, so including that in our areas of expertise is a logical next step," said Cumberland President Ken Snuggs. "We take pride in building relationships with our clients — really partnering with them for solutions that create immediate value while nurturing their long-term goals. We are constantly looking for ways to add substance and technical muscle to our suite of services, so delivering on an area as crucial as security and risk mitigation is something we wholeheartedly embrace."
To help guide the practice, Cumberland Group has brought in security veteran Colin D'Cunha, who brings international experience in risk mitigation, security engineering, and regulatory compliance to Cumberland's clients. D'Cunha said that as IT becomes necessarily more complex, the opportunities for cyber criminals increase naturally, placing companies at risk. Conversations around security should come early in all initiatives and are best when they are business-driven.
"We're guiding clients to think about what they have that thieves might value: data, assets, personal records, intellectual property. These are the areas that are potential targets," D'Cunha said, adding that the degree of how replicable and replaceable these things are affect the potential risk, subsequent loss, and business impact. "Can you afford to be without any aspect of your data for weeks while you work to replace it? For most organizations, that answer is no."
D'Cunha said that as an end-to-end advisor, Cumberland Group is in an ideal position to guide clients around security concerns before they become issues.
"The true value-add for our clients will be the ability to partner with an organization with experts who understand and can manage the full spectrum of data and security needs," he said.
About Cumberland Group
Cumberland Group delivers the Strategy, Solutions and Integration necessary for today's global enterprise organizations to successfully navigate the rapidly evolving world of Internet Technology. Based in Atlanta, Ga., Cumberland Group focuses on transformative and empowering solutions that help IT organizations make meaningful decisions for their unique environments and business plans.