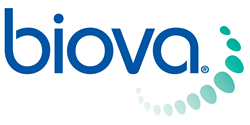 We value CRN's contribution to the industry and their extensive work with the government regarding important legislation that impacts our industry
Johnston, IA (PRWEB) August 03, 2017
Biova, LLC announced today that they have joined the Council for Responsible Nutrition (CRN), the leading trade association representing the dietary supplement and functional food industry. CRN's member base encompasses more than 150 companies—both finished product manufacturers, as well as suppliers across the industry.
"We value CRN's contribution to the industry and their extensive work with the government regarding important legislation that impacts our industry," said Pat Schneider, CEO of Biova. "That contribution, as well as meaningful opportunities to connect and network with other like-minded industry members, made CRN a great fit for Biova."
CRN members voluntarily agree to adhere to a stricter set of rules and Code of Ethics which focus on improving public health and wellness through nutrition, supplements and functional foods. Biova is looking to participate in making the industry better, and supporting more transparency overall. New programs like the Supplement OWL (Online Wellness Library) will continue to improve consumers' understanding of what this industry has to offer.
*****
About Biova, LLC.
Privately held and globally distributed, Biova is the market leader for water-soluble egg membrane (WSEM) ingredients offering proven health benefits: BiovaFlex™ for joint health; BiovaDerm™ for skin care; and BiovaPlex™ for animal health. Biova's patented water soluble process creates expanded delivery options for consumer products, including functional foods, beverages, lotions and more. Years of dedicated investment, ongoing scientific research and leading-edge technology are at the core of these all-natural, ultra-pure, nutrient-rich ingredients. A focus on sustainable production, anchored by vertical integration with the largest egg producing and processing partners, assures Biova's unmatched raw material supply—the right combination of access and capability to drive opportunity and growth.