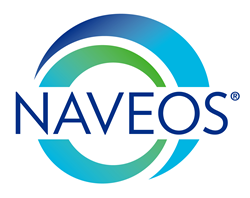 "CMS has officially moved to transition to Worksheet S-10. It is very important to review your 2014 -2016 S-10's and make preparations for 2017 when you will need to document auditable detail Charity Care and Bad Debt data" - Mike Sabo
Sterling, VA (PRWEB) August 04, 2017
CMS ISSUES FINAL RULING FOR FFY 2018 IPPS
On August 2, 2017, the Centers for Medicare/Medicaid (CMS) issued the Inpatient Prospective Payment System (IPPS) Final Rule for Federal Fiscal Year (FFY) 2018. The Factor 3 Uncompensated Care Pool distribution is significantly different from last year's FFY 2017 Final Rule. Given the changes that are cited, NAVEOS has outlined the important DSH related items for hospitals, with respect to the FFY 2018 Final Rule.
Of primary importance to DSH hospitals, CMS has memorialized the start of the 3-year transition to distribute DSH Uncompensated Care Pool using Worksheet S-10, which was introduced in the FFY 2018 Propose Rule (April 2017). For FFY 2018 the Days Proxy will represent 2/3 and Worksheet S-10 1/3. FFY 2019 Worksheet S-10 will be 2/3 and 1/3 Days Proxy. Worksheet S-10 will be utilized for 100% of the Factor 3 calculation in FFY 2020.
It is also critical to note, CMS is allowing Hospitals to submit amendments on their FY 2014 and FY 2015 Worksheet S-10. These amendments must be submitted to CMS no later than September 30, 2017. Mike Sabo, NAVEOS Sr. VP of Regulatory Affairs, Product Strategy & Development, advises, "With CMS officially transitioning to Worksheet S-10, it is very important to review your HFY's 2014 -2016 S-10's and make preparations for 2017, when you will need to maintain auditable detail to support the Charity Care and Bad Debt data."
Additionally:
1) Worksheet S-10 Line 30 will be used for Factor 3
2) FY 2018 Uncompensated DSH Pool will be $6.766 Billion which is an Increase of $800 million from FY 2017.
3) CMS introduced a reduction to Factor 3 Uncompensated Care Costs (UCC), IF a hospitals 2014 ratio of UCC to Total Costs exceeds 50%.
4) CMS will instruct MAC's to give FY 2014 – FY 2016 UCC "further scrutiny after submission" of amended Worksheet S-10.
NAVEOS HAS THE SOLUTION
Based on the Final Rule, Providers should take the following actions:
1) Review their HFY 2014 and HFY 2015 Worksheet S-10. Changes must be made as an Amended Cost Report and submitted to CMS no later than September 30, 2017.
2) Maintain detailed auditable documentation for Charity Care and Bad Debts beginning with the HFY 2017 cost reports. CMS states starting in 2017, the S-10 will be subject to desk review and audit.
3) Providers should refer to CMS' Transmittal 10 (November 2016) Cost Report instructions, as the final rule indicates they will be applied. In this transmittal CMS states clarification of the treatment of Medicare Charity Care as Bad Debts and the treatment of Courtesy Discounts.
As a healthcare data analytics company, NAVEOS has developed the technology required to analyze hospital's electronic claims data and generate the optimal values for the Worksheet S-10, including a detailed audit trail. The CMS transition to Worksheet S-10 (WS-10) as the driving force behind the distribution of the UCP is a compelling reason for providers to update their approach to calculating the values reported in the WS-10.
NAVEOS developed their UCC/WS-10 Data Analytics technology in anticipation of the Worksheet S-10 data being phased in as the critical component of the DSH formula. By utilizing sub-claim level data, NAVEOS delivers hospital clients the maximum values for their UCC, Charity Care and Bad Debt, which are necessary to complete the Worksheet S-10.
ABOUT NAVEOS
NAVEOS is the proven leader in maximizing the value of governmental program reimbursements for healthcare providers. By leveraging our bespoke software, COMPASS, NAVEOS has been able to find close to $1 billion in additional reimbursement revenue for providers since 2005.
Our fully-automated solution and sophisticated eligibility heuristics typically deliver anywhere between 2-4% additional Medicare Disproportionate Share (DSH) value, while maintaining a best-in-class audit accuracy rate
Our unique methodology for value creation has established NAVEOS as an industry thought leader in healthcare reimbursement data analytics. Our services continue to evolve as the Affordable Care Act (ACA) presents new and diverse challenges that can only be met through the innovative analysis of "Big Data".
Questions can be directed to NAVEOS by emailing Robert(dot)Espositio@naveosdata(dot)com or calling (703) 870-7850.