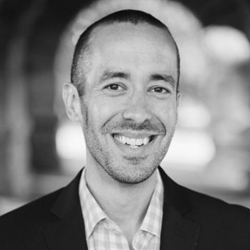 Boston, MA (PRWEB) August 03, 2017
The landscape of fast moving consumer goods (FMCG) and consumer packaged goods (CPG) is continuing to evolve along with sales for omnichannel retailers. Harnessing the explosive growth of data -- shopper, location and product -- and contextualizing it to power and measure marketing campaigns that engage consumers where they live -- on their smartphones -- is what will bring about the greatest results for your campaign.
With ShopAdvisor and Nielsen working together via their Connected Partner Program, this brings customers the most accurate and up-to-date data so that they can fully understand the product, context, shopper, and sales data measurement insights that lead to the most successful campaigns. It is not enough to just simply gather data and present it to a customer post-campaign, but instead one must use that data to measure significant items such as campaign period sales and YOY sales rates to a test group versus a control group which in turn can prove the best ROAS. By combining pre-, mid-, and post-campaign analytics, this allows for a comprehensive look at the overall effectiveness of the campaign as well as insights into future campaigns.
From attending this webinar you'll learn:

The importance of data in the world of fast moving consumer goods
The kinds of critical information Nielsen provides to both CPG brands and agencies
Deeper knowledge of where your products are so you can save money and direct shoppers only to the stores that have your product in-stock
Advanced insights, tracking and performance measurement through pre-campaign analysis to post-campaign sales lift study
Who: ShopAdvisor's SVP of Sales and Marketing, Bill McLaughlin, and guest Nielsen VP of Product Leadership, Connected Partner Program, Brett Jones
When: Tuesday, August 22, 2017 at 1PM (EDT)
Where: Register at https://register.gotowebinar.com/register/950887726968224257
Contact: Bill McLaughlin bill(at)shopadvisor(dot)com
Website: http://www.shopadvisor.com