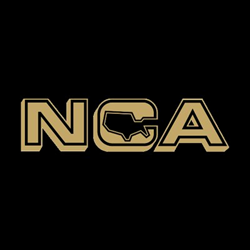 We're greatly excited to be presenting this improved website to Middle Tennessee.
Nashville, TN (PRWEB) August 04, 2017
NCA Alarms is proud to announce the launch of their new website, http://www.nca-alarms.com. Designed by Horton Group, the website features updated and search engine optimized content, mobile-friendly design, and streamlined navigation. The newly redesigned website aims to improve user experience and user interface, making it easier for existing and prospective home security clients to find the information they need.
"We're greatly excited to be presenting this improved website to Middle Tennessee," said Shooter Stein, who co-founded the company with his father Jimmy and now serves as NCA's president. "Ensuring the security of one's home is immensely important, and we hope that our new site makes the process of finding a reliable alarm provider easier for our customers. With graphics for the modern age, offerings that reflect today's cutting-edge technology, and a clarified layout, we're confident that our site will help us better serve our community."
NCA has been offering its signature $9.95 alarm monitoring service since 1997. The company also offers services for homeowners to convert their alarm system and system hardware. The security provider is proud to showcase their company's wide range of offerings and services while continually striving to better serve their clientele.
ABOUT NCA ALARMS
NCA Alarms was founded out of a belief that home monitoring providers in Middle Tennessee were charging far too much for their services. We seek to provide the finest service to our customers, without overcharging them for their right to feel safe. We're proud to have never raised the price of our basic alarm service since our inception, and intend to continue serving Nashville and our neighbors far into the future.
ABOUT HORTON GROUP
Horton Group is a web, mobile and marketing agency founded in Nashville, TN in 1996. Horton's full marketing services include inbound marketing, web design, web development, and mobile app development. Horton Group builds websites and critical marketing tools for effective communication on the Internet and beyond. As a HubSpot Agency Partner and Squarespace Circle Member, Horton Group has the capability to run full-scale marketing campaigns from ideation to execution.