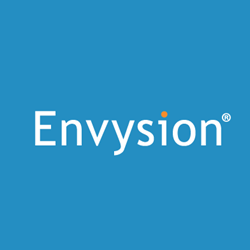 "...the Envysion team provides an innovative utilization of their solution to address the issue and reduce the cost associated with false alarms."
Superior, CO (PRWEB) August 08, 2017
Envysion®, the industry leader in video-based loss prevention for quick service restaurants, is pleased to announce a partnership with El Pollo Loco for integrated managed video services to reduce loss and mitigate risk.
El Pollo Loco, which has over 470 company-owned and franchised restaurants in Arizona, California, Nevada, Texas, and Utah, has utilized Envysion's services since 2011. In 2017, Envysion completed its latest focused initiative for El Pollo Loco designed to reduce the costs associated with false security alarms. Envysion worked collaboratively with El Pollo Loco's security monitoring vendor, Interface Security Systems (ISS), to verify whether a legitimate security issue existed when an alarm was triggered to reduce false alarm charges, fines and costs associated with responding to false security alarms.
"At El Pollo Loco, the safety of our guests and employees is our number one priority and we go to great lengths to ensure alarms are in place for protection," said Shaun Jackson, director of risk and insurance at El Pollo Loco. "False alarms are inevitable and can generate significant fees and the Envysion team provides an innovative utilization of their solution to address the issue and reduce the cost associated with false alarms."
"We were pleased to offer an actionable solution that addresses El Pollo Loco's needs. We're thrilled to have been able to create a meaningful partnership and we look forward to continue working together to help reduce loss and mitigate risk," said Calvin Quan, president of Envysion.
By the end of March, El Pollo Loco completed installation of Envysion's services in each of their 207 corporate-owned locations. Envysion also serves many of El Pollo Loco's largest franchisees. Envysion's industry leading solutions are now utilized by 26 of the top 50 QSR brands, including Burger King, Taco Bell, and Chick-Fil-A.
About Envysion
Envysion® is a leading provider of managed video and loss prevention solutions that enable restaurant and retail operators to increase profitability 10-15% through broad utilization of powerful video-driven insights. Envysion® has transformed video surveillance into a strategic management tool that provides unfiltered and actionable business information to users across operations, loss prevention, marketing and human resources. Envysion's award winning platform quickly scales to 1,000s of locations and 10,000s of users without straining the IT department or network. http://www.envysion.com
About El Pollo Loco
El Pollo Loco (Nasdaq:LOCO) is the nation's leading fire-grilled chicken restaurant chain renowned for its masterfully citrus-marinated, fire-grilled chicken and handcrafted entrees using fresh ingredients inspired by Mexican recipes. With more than 470 company-owned and franchised restaurants in Arizona, California, Nevada, Texas and Utah, El Pollo Loco is expanding its presence in key markets through a combination of company and existing and new franchisee development. Learn more at ElPolloLoco.com.