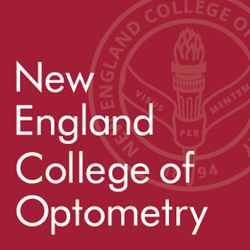 Our mission: Changing the way people see the world through optometric education, discovery and service.
Boston, MA (PRWEB) August 04, 2017
The New England College of Optometry Board of Directors and Presidential Search Committee have launched the College's search for a new President to succeed President Clifford Scott, OD '68, who is retiring in 2018. New England College of Optometry (NECO) has retained Isaacson, Miller, a national executive search firm, to assist in the recruitment process and invites applications and nominations for the position of President.
Reporting to the NECO Board of Trustees, the President will assume leadership of a venerable college with a strong foundation. The President will have the opportunity to set the course for NECO and broadly influence the future of optometry. This person will oversee efforts to advance the clinical, research, education, and service capabilities of the College. The President will be supported by the close-knit NECO community known for its strength, ambition, and collective purpose.
The College seeks as its next President a proven leader with the experience, creativity, and skill to position NECO for continued excellence in a steadily evolving environment for higher education institutions and healthcare organizations. The candidate's past experiences should demonstrate a history of innovative and effective leadership in directing the human, financial, and physical resources of a major academic or related institution. The President will set the course for NECO as it prepares students to succeed in a healthcare environment that is being increasingly measured by access, outcomes, and cost-effectiveness. The President should be a dynamic leader who can function effectively in a mission-driven and complex academic environment. High value will be placed on a leadership presence that engenders the respect of NECO's many constituencies and strengthens the College's institutional advancement efforts.
All inquiries, nominations/referrals, and applications, including a curriculum vitae and a letter of interest that addresses the challenges above, should be sent electronically and in confidence to Stephanie Fidel, Vice President, Amy Segal, Managing Associate, and Michael O'Shea, Associates at Isaacson, Miller. For more information, visit http://www.imsearch.com/6291
About New England College of Optometry
New England College of Optometry, NECO, is an independent graduate college of optometry that educates students for careers in eye care delivery, research and education. The oldest continuously operating school of optometry in the country, NECO currently enrolls over 500 students in its four-year Doctor of Optometry, Accelerated Optometric Degree Program, international, and graduate programs. Originally founded in 1894 as the Klein School of Optics, NECO prepares the next generation of eye care providers, educators, leaders, and innovators through a rigorous curriculum and extensive clinical experiences.
NECO's location in the heart of Boston's medical community, combined with the most expansive clinical network of any optometry school in the country, creates the optimum environment for educating students as members of patient-centered healthcare teams. The College has 87 full- and part-time faculty members in addition to 75 professional and support staff. Its 2017-18 operating budget is $28 million and its endowment totals close to $25 million.
For more information, please visit the college website at http://www.neco.edu.