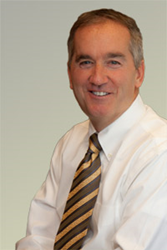 Most people don't know the kind of coverage they have until they need it.
Indianapolis, Indiana (PRWEB) August 03, 2017
Motor vehicle accident and wrongful death attorney, Charlie Ward, was recently chosen as one of the Top 25 Indiana Trial Attorneys in The Motor Vehicle Trial Lawyers Association, a specialty alliance of the National Trial Lawyers organization. Membership in the Top 25 is an invitation-only professional organization offering superior legal educational programs and advocacy training for recognized trial lawyers. The Motor Vehicle Trial Lawyers Association provides networking opportunities between members of the National Trial Lawyers organization and combines forces to protect the rights of individuals, the legal profession and the judicial system.
Current members, leading lawyers and members of the Executive Committee of the Motor Vehicle Trial Lawyers Association place personal injury trial attorney and defense trial attorney candidates vying for the honor of the Top 25 Trial Attorneys from each state into nomination. Trial lawyers selected for inclusion are chosen for their principled reputation by and among their legal peers, members of the judiciary and the public, their experience and achievements as a motor vehicle trial lawyer and board certification (if available by State Bar recognition) as a lawyer in the specialty area.
Early in his career, Attorney Ward gained valuable insight of the judicial process when he clerked for Indiana Supreme Court Justice Richard M. Givan. In 1991 he and his father, the recipient of the Indiana Bar Foundation's 2015 Legendary Lawyer Award, Donald W. Ward, forged a partnership and together they opened the doors to Ward & Ward Law Firm in the heart of downtown Indianapolis on the Monument Circle. Ward has limited his law practice to the representation of individuals who have been injured or have died because of the negligence of another person or entity. Many of Ward's cases involve uninsured and underinsured vehicle motor claims. "I encourage my friends and clients to ask questions about their automobile insurance policy because most people don't even know the kind of coverage they have until they need it," stated Ward.
In 2017 Ward was selected for inclusion in Best Lawyers of America and received Super Lawyer recognition for the twelfth consecutive year. He has earned the Lead Counsel Rating, and was recognized as a Top Personal Injury Attorney on AVVO. He is a recipient of the highly coveted Martindale-Hubble AV Preeminent rating for the highest level of professional excellence. Ward is a member of the Indiana Trial Lawyers Association, the Indiana State Bar Association, the Indianapolis Bar Association and has been published in Res Gestae. After half a century on Monument Circle, Ward & Ward Law Firm relocated their offices to the near south side of downtown Indianapolis across from Shapiros delicatessen.
When you or someone you know has been injured in a car, motorcycle or trucking accident, your first priority should be your recovery as this will affect your well-being now and in the future. While you recover from your injuries, trust your claim to an attorney who's practice is limited to personal injury or wrongful death claims, i.e. someone who has knowledge of defense tactics used by insurance companies to minimize your award and an advocate who stays current on legislation and judicial rulings.
Call trial attorney Charlie Ward of Ward & Ward Law Firm today at 888-639-9501 for a free and comprehensive analysis of your claim.