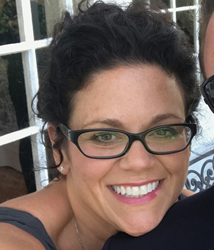 Experiential advertising has always been a passion for me. It's not supposed to be stressful or rocket science…it's supposed to be fun!
Bohemia, NY (PRWEB) August 23, 2017
Oxford Marketing is pleased to announce the addition of Lori Marshall as their new Vice President of Business Development.
With over 15 years of experience in the experiential marketing and staffing industry, Ms. Marshall exudes a strong passion for creative marketing and customer service to both her clientele and event teams.
"Lori's background in the industry will play a key role in Oxford's continuing growth," says managing partner, Andrew Sirignano. "She provides excellent service and truly cares about her clients. We are very excited to have her join our team at Oxford Marketing."
In addition, Ms. Marshall believes she holds a unique stance within the industry. "I have a great deal of respect for my clients as well as our staff who are working out in the field," she says. "Experiential advertising has always been a passion for me.  It's not supposed to be stressful or rocket science…it's supposed to be fun!"
About Oxford Marketing:
Oxford Marketing is a national experiential marketing and staffing agency based in Bohemia, New York. Their motto is, "If you treat your team well, they will excel at anything." With a large national staffing database, Oxford Marketing can execute any type of promotional event, street team or trade show with their brand ambassadors nationwide. For more information, visit http://oxfordmarketingus.com/about