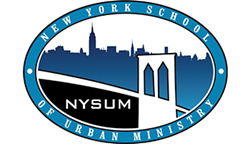 Under the extreme weight of it all…Pastor Peter from NYSUM calls and moves us forward by supplying the need at hand
New York, Long Island City (PRWEB) August 04, 2017
NYSUM New York School of Urban Ministry is preparing for their Backpack Outreach program, which will aid 1,200 inner city youth by giving them new backpacks including school supplies. According to The City and The Coalition for The Homeless, 25,000 children are homeless in New York City with roughly 1 out of every 13 children in the public school system being homeless. With these alarming statistics in mind, the average family living in a shelter is unable to afford rent, let alone buy school supplies for their children. This is why NYSUM is raising funds to positively impact these inner city youth by providing 1,200 new backpacks and school supplies offering these children a hopeful new outlook.
Each pack will consist of a brand new backpack, one package of 16 color crayons, one large glue stick, one composition notebook, one measuring ruler, two pencils, one colorful portfolio folder, one large zip lock back and gospel literature. By contributing only $10 you can provide this backpack including supplies to a youth in need and make a lasting impact in their life. You can donate by visiting nysum.kindful.com
"Under the extreme weight of it all…Pastor Peter from NYSUM calls and moves us forward by supplying the need at hand. The heavenly thrust of provision will put hundreds of backpacks on the shoulders of children who can enter school dignified! While children in our community are suffering at the hands of dismantled family members, struggling grandmothers, teenage unwed mothers, fatherless boys and girls, this precious glimmer of healing from this partnership with Pastor Peter and NYSUM makes our vision a reality. We cannot do it alone. We want you to know that every backpack is a hug from God on the road ahead! " Says ministry partner, Pastor Connie Hulla of the Coney Island Gospel Assembly
Founded in 1984, the New York School of Urban Ministry (NYSUM) hosts, trains, and deploys over 5,000 youth and adults for urban ministry each year. In addition to their school, NYSUM feeds approximately 30,000 homeless people annually through their Food Truck and Compassion Ministry Outreaches with hot food, hot chocolate, and emergency resources. Annually, their food pantry serves bags of groceries to approximately 6,850 seniors and hurting families in the Astoria area of NYC. These groceries feed a family of 3, which comes to 20,550 meals per year provided.
TO MAKE A DONATION AND HELP CHANGE A YOUNG PERSON'S LIFE
NYSUM.KINDFUL.COM